Team Spirit is the best pistol round team in the first half of 2022
HLTV.org has unveiled on its official Twitter account the list of the best pistol round teams in the first six months of 2022. Topping the ranks are Team Spirit, who won 66% of all pistol rounds played.
Following the CIS squad in terms of the pistol round win rate are the recognized leaders of the professional scene, namely NAVI (60.9%) and FaZe (59.8%). Rounding out the top 5 are Cloud9 (55.4%) and Heroic (54%).
When compiling this list, HLTV.org authors took into account only matches between teams from the top 20 of the world ranking that took place at LAN tournaments. The ranking included only those squads that played more than twenty maps at this level.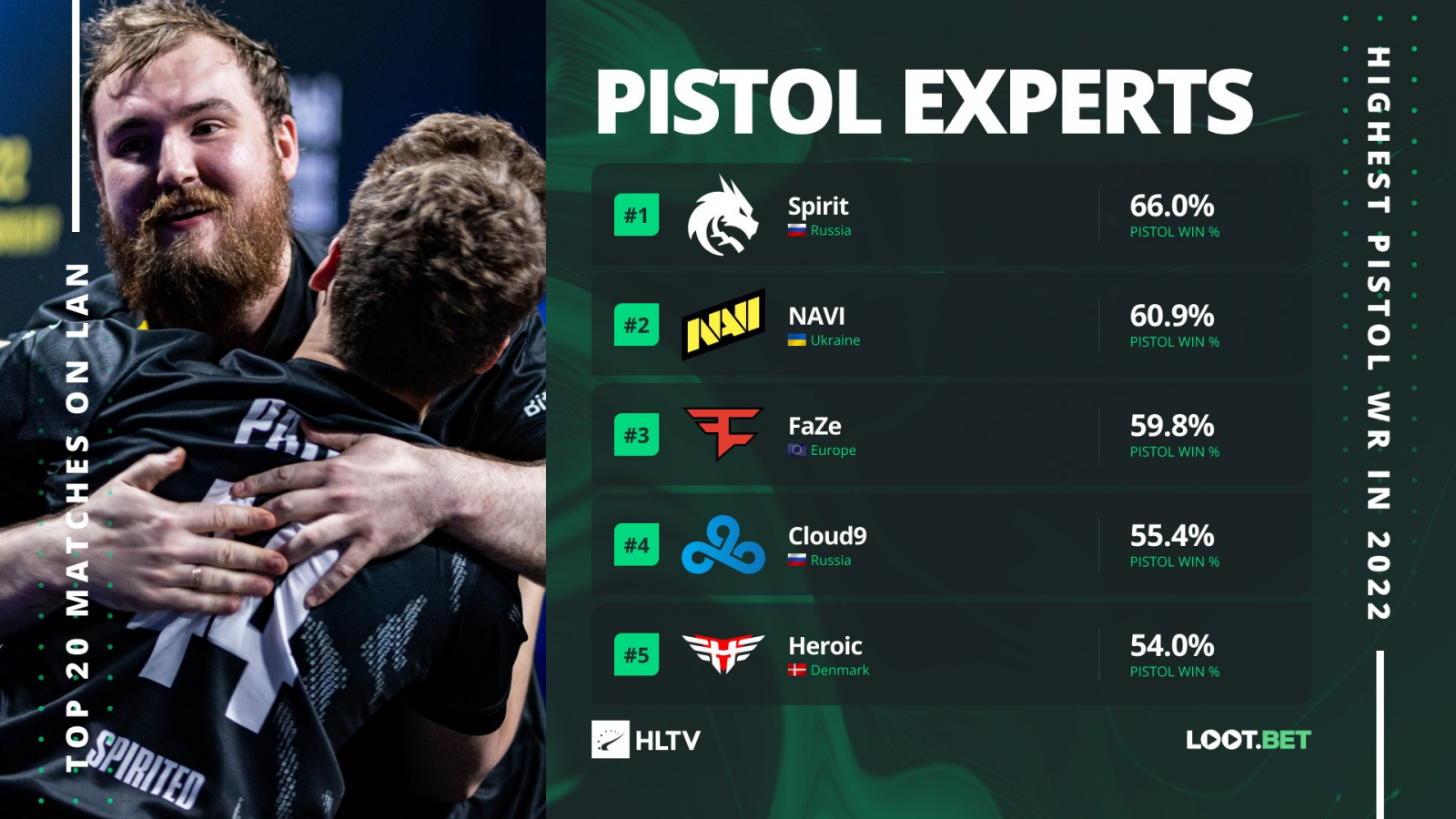 Earlier, HLTV.org journalists named the best pistol round players in the first half of the current year, with Team Spirit member Robert "Patsi" Isyanov finding himself at the top of this chart.
Origin: twitter.com