NIP record the highest utility damage in 2022
In the first half of 2022, the NIP roster was more efficient than other teams in using grenades and dealt an average of 27.2 damage per round. The statistics, which took into account only matches against opponents from the top 20 of the world ranking played in a LAN environment, were posted on HLTV.org's official Twitter account.
Heroic are slightly behind the Swedish team with a 27.0 utility ADR. Besides the Scandinavian squads, the top 5 included Imperial (26.6), Vitality (26.3) and Cloud9 (26.3).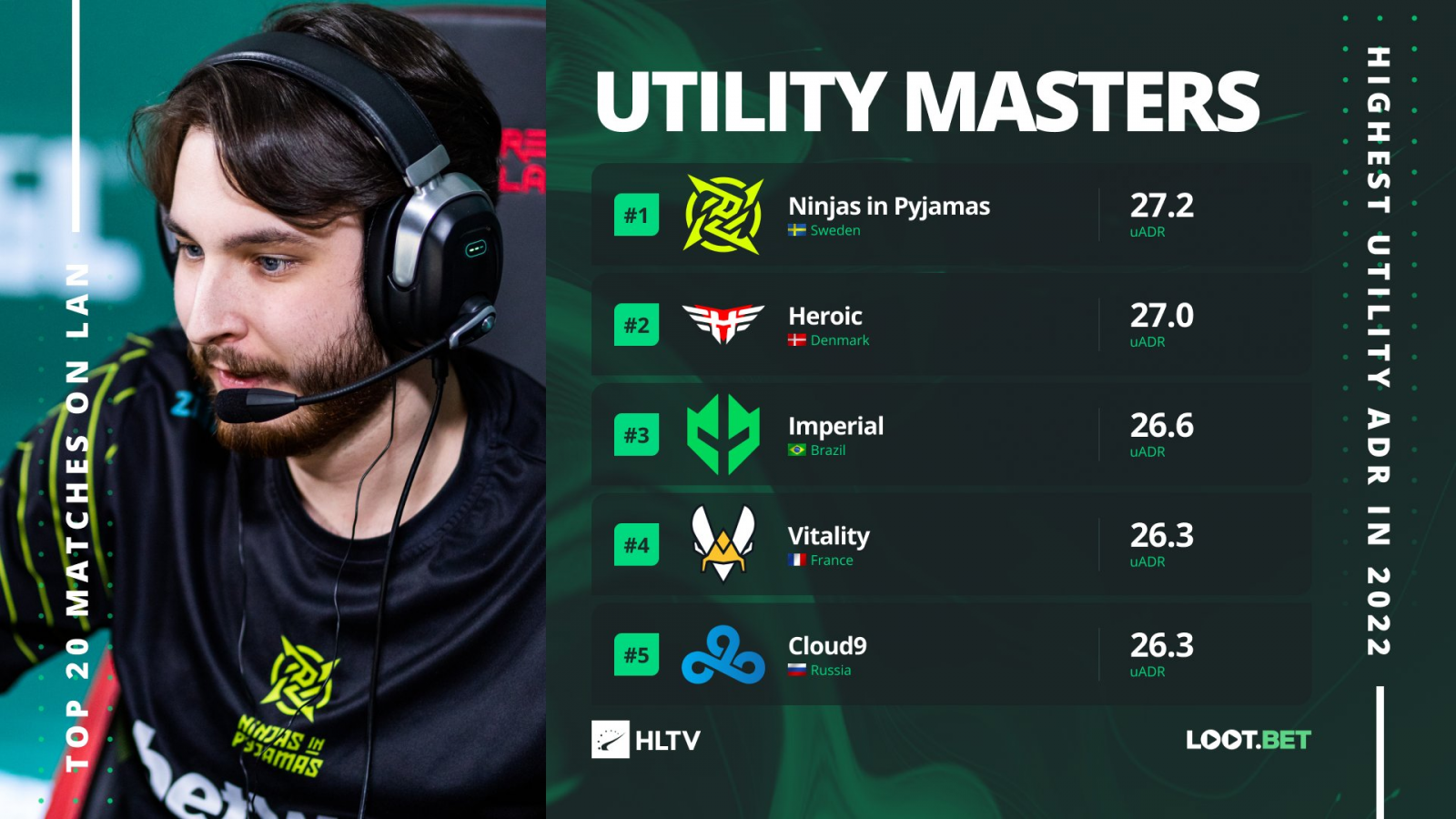 Imperial's high position on the above list is largely thanks to Ricardo "⁠boltz⁠" Prass. Over the past six months, the Brazilian dealt an average of 9.5 utility damage per round, which saw him top the ranking of the best grenade damage dealers in the professional scene.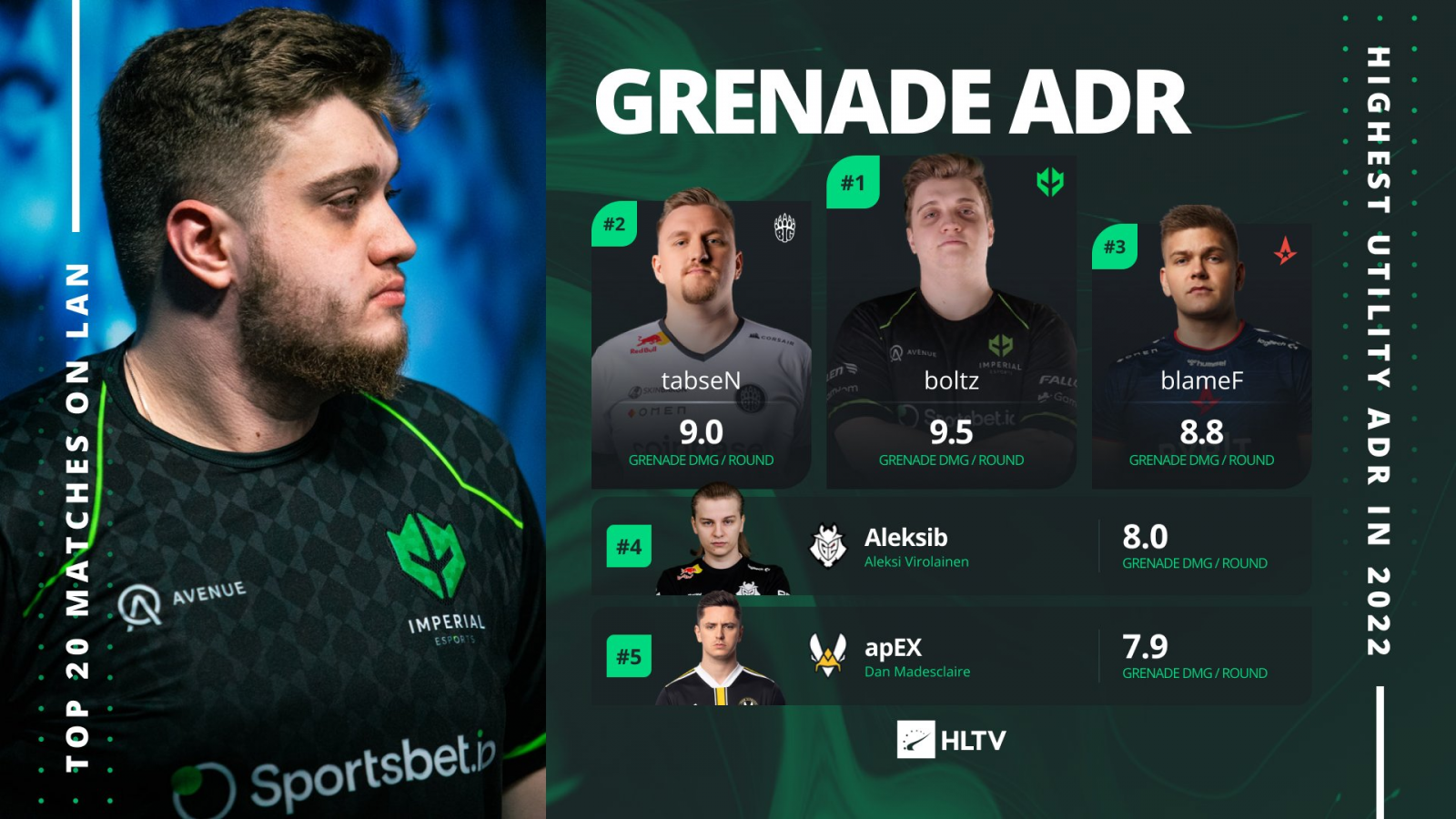 Earlier, HLTV.org summarized a number of other statistical results of the half-year. Among other things, the journalists drew attention to the performance of Sergey "Ax1Le" Rykhtorov from Cloud9, who came out on top of others in terms of average damage per round.
Origin: twitter.com