s1mple is the best multi-fragger in the first half of 2022
HLTV.org has posted on its official Twitter account the rating of the best players in the first half of 2022 by the number of multi-kills. Topping the list is NAVI's AWPer Alexandr "s1mple" Kostyliev, who finished 23.2% of all rounds with two or more kills.
Besides s1mple, the top 5 of multi-fraggers included Martin "stavn" Lund (Heroic, 20.7%), Sergey "Ax1Le" Rykhtorov (Cloud9, 20.6%), Lotan "Spinx" Giladi (ENCE, 20.4%) and Mathieu "ZywOo" Herbaut (Vitality, 20.1%).
When compiling the rating, HLTV.org authors took into account only matches against teams from the top 20 of the world ranking, which took place in a LAN environment.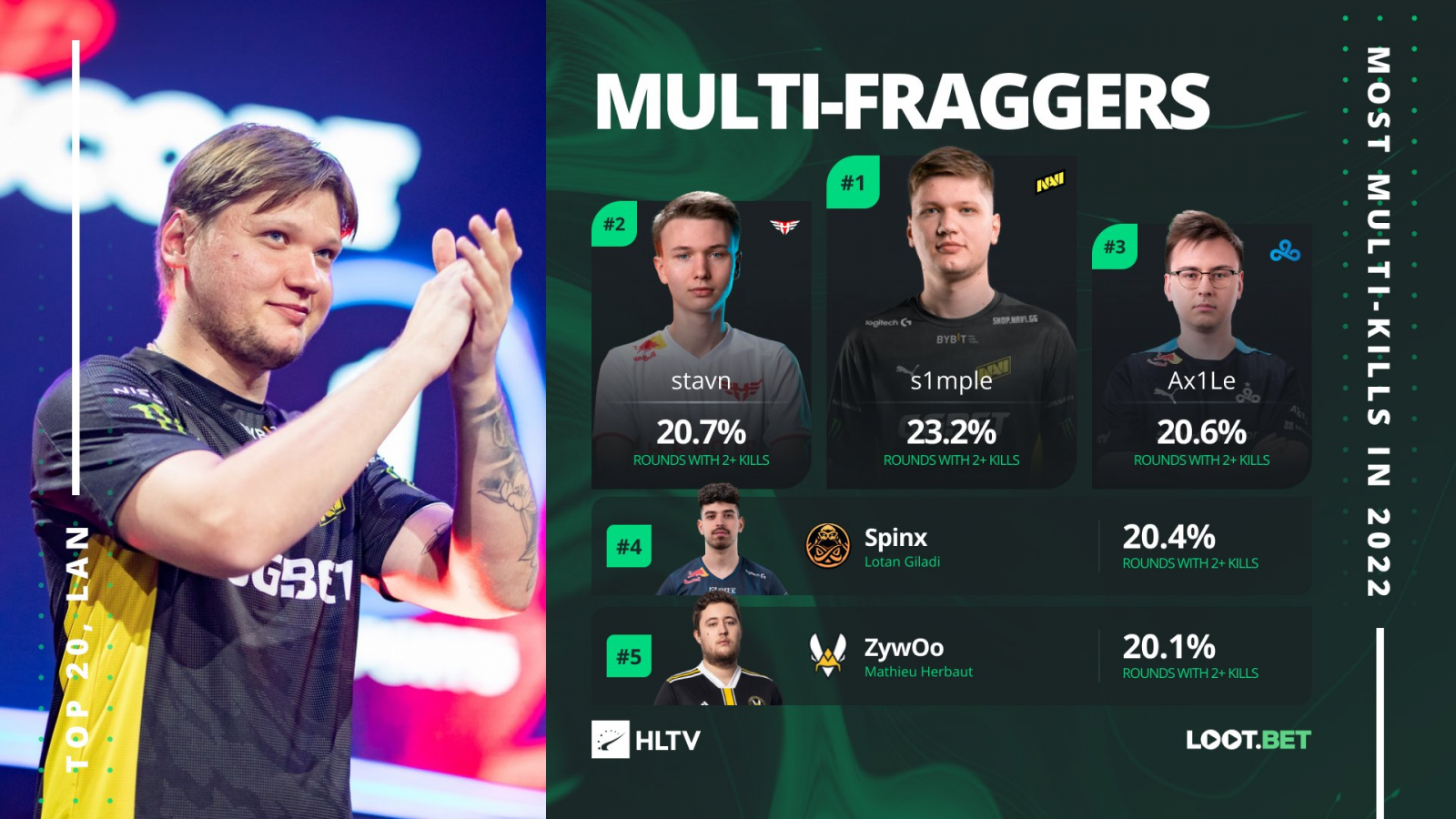 Earlier, HLTV.org highlighted s1mple's other performance achievements in the first half of this year. In particular, the Ukrainian recorded the highest rating in the half year and topped the board of the best esports atheltes in terms of the average number of kills per round.
Origin: twitter.com