FalleN and fnx ahead of s1mple in Twitter mentions in the first half of 2022
Twitter has published the ranking of the most popular esports athletes based on the number of tweets mentioning them. The list features three CS:GO players: Gabriel "FalleN" Toledo, Lincoln "fnx" Lau and Alexandr "s1mple" Kostyliev.
The duet of Brazilians is ahead of the star Ukrainian AWPer, with FalleN topping the chart, fnx placing 4th and s1mple finding himself in 7th position.
Besides the aforementioned CS:GO players, the top 10 also included players from Valorant, League of Legends, Free Fire and Call of Duty.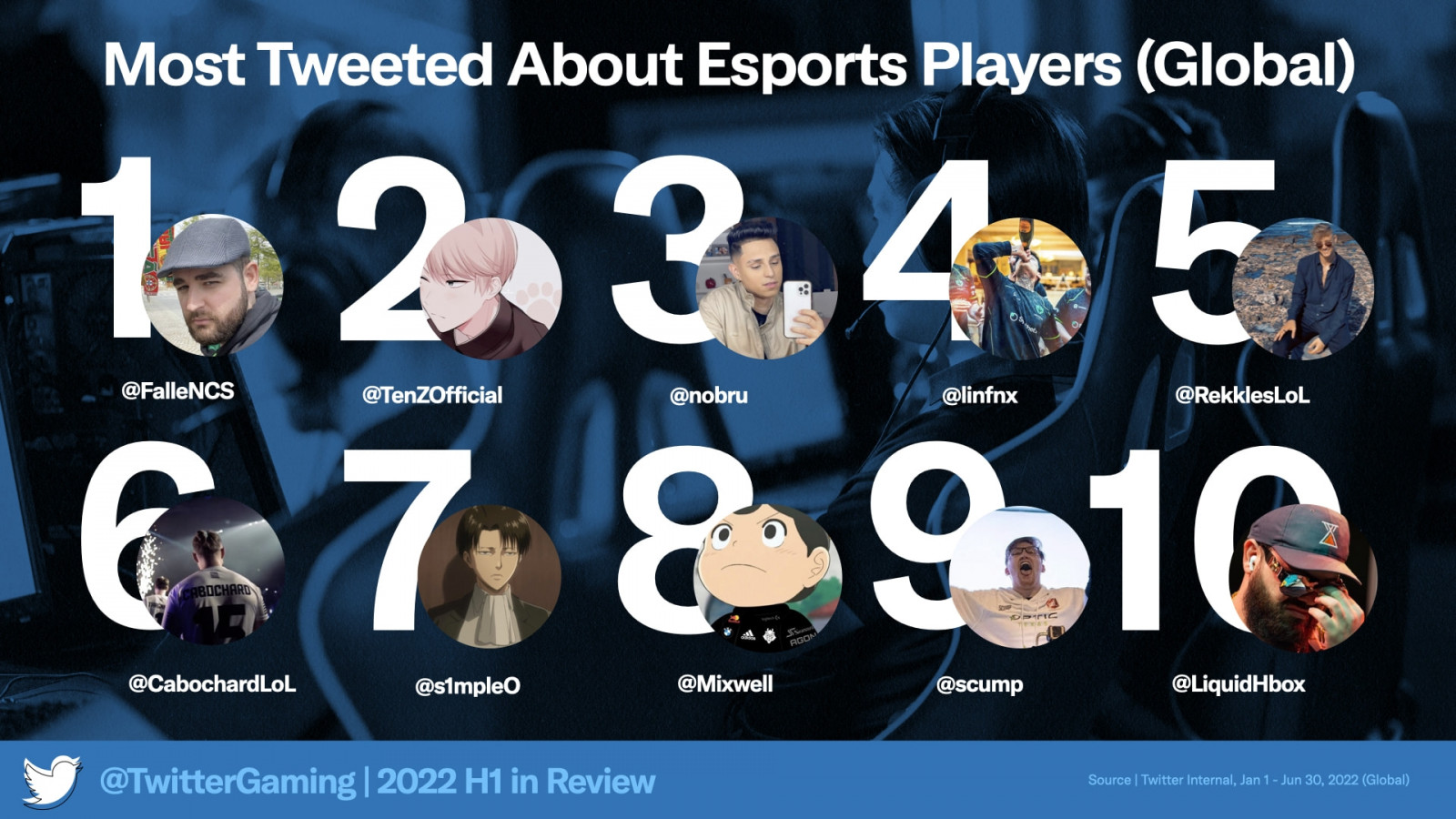 Twitter has also published the list of the most tweeted about esports clubs in the first half of 2022. Organizations with CS:GO divisions ranked as follows: FaZe – 4th place, paiN – 5th place, G2 – 6th place, fnatic – 9th place and FURIA – 10th place. The authors, however, did not mention which of the disciplines of each club aroused the greatest interest of the audience.
Origin: blog.twitter.com