CS:GO fan creates sticker with animation effect
Content maker oKeyush has added a new sticker that features an animation effect on inspected weapons to the Steam Workshop. The author submitted his work for the contest in honor of the upcoming 10th anniversary of CS:GO.
The sticker shows a CT player model with a mountain of TVs in the background. When inspected in the hands or on the weapon, the image on the screens changes.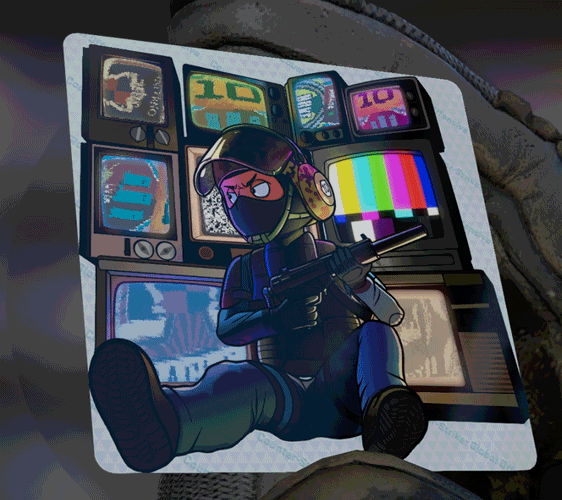 With a gradual scrape of the sticker, users can see cracks from impacts appear on the TV screens.
The sticker contest from Valve for community artists was announced on March 30. The selection of the best stickers for the Celebration Capsule will conclude on July 21, with the winners being announced around August 21, the 10th anniversary of the game.
Origin: steamcommunity.com