HLTV.org announces squad of PGL Major Antwerp 2022
HLTV.org on its Twitter has announced the squad of the best players of the concluded PGL Major Antwerp 2022. The top five featured two representatives of FaZe and NAVI, both of whom made it to the grand final, as well as a member of Team Spirit.
According to the statistics the journalists relied on, Håvard "rain" Nygaard from FaZe was named the star player, while his teammate Helvijs "broky" Saukants became the best sniper. NAVI's Valeriy "b1t" Vakhovskiy and Ilya "Perfecto" Zalutskiy were recognized as the "headshot machine" and "clutcher", respectively. The last spot was taken by Team Spirit's Abdul "degster" Gasanov as the "pistol king", having the highest pistol rating.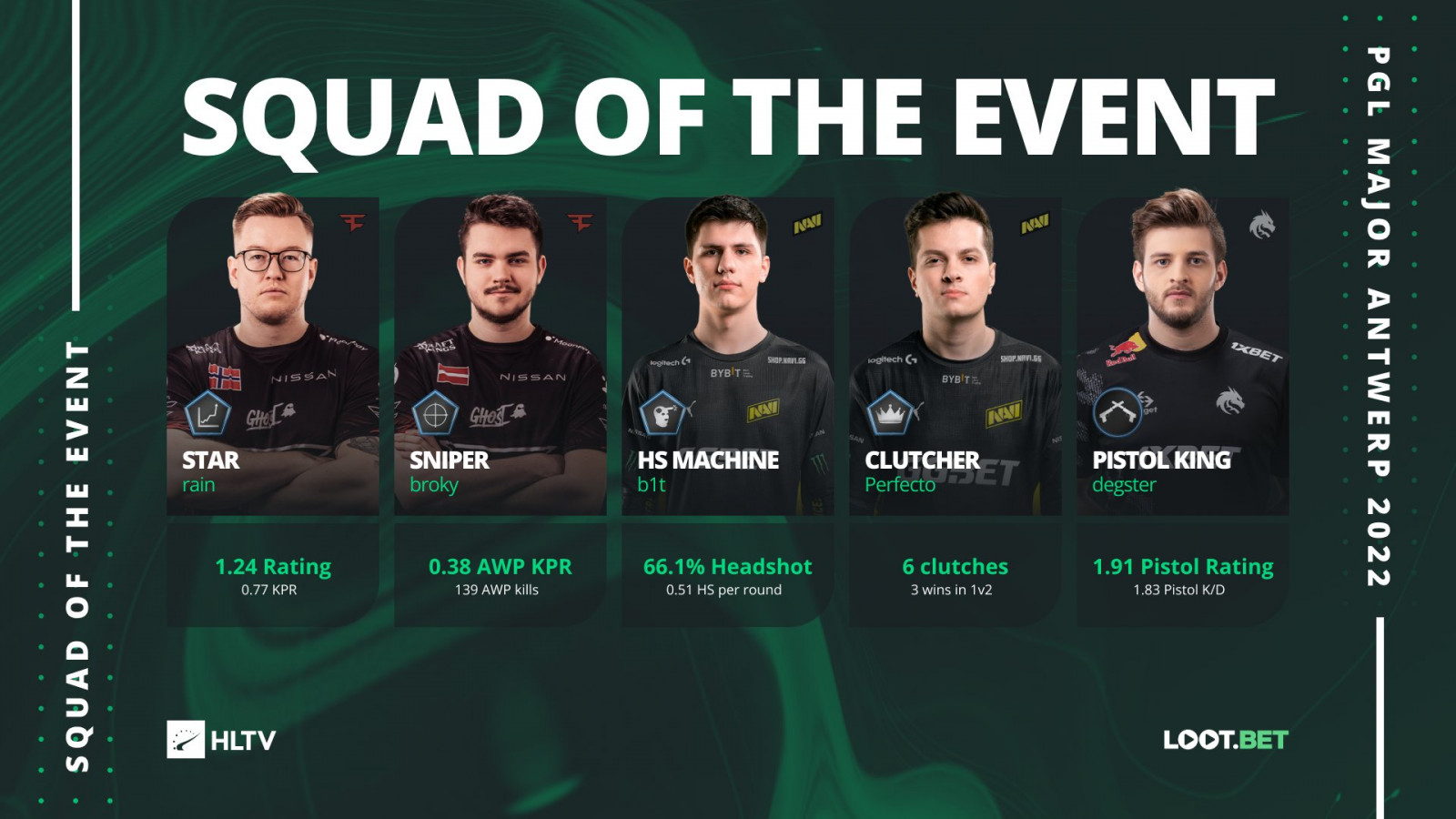 PGL Major Antwerp 2022 was held in Belgium from May 9 to 22. FaZe became the champions of the prestigious LAN event, taking over NAVI in the grand final, with rain claiming the MVP title.
Origin: twitter.com