PGL Major Antwerp 2022 Champions Stage Pick'Em Challenge started
Pick'Em Challenge is now available for the Champions Stage in a Viewer Pass to PGL Major Antwerp 2022. Picks can be placed till tomorrow, May 19, 11:00 MSK.
To successfully complete the task, you need to make correct predictions at each of the three stages of the playoffs. In the quarterfinals, Viewer Pass owners will have to pick the winners of at least two out of four matchups, in the semifinals – one of the two matchups, and finally guess the champions of the tournament.
Mind that the picks must be approved at all stages of the Champions Stage bracket.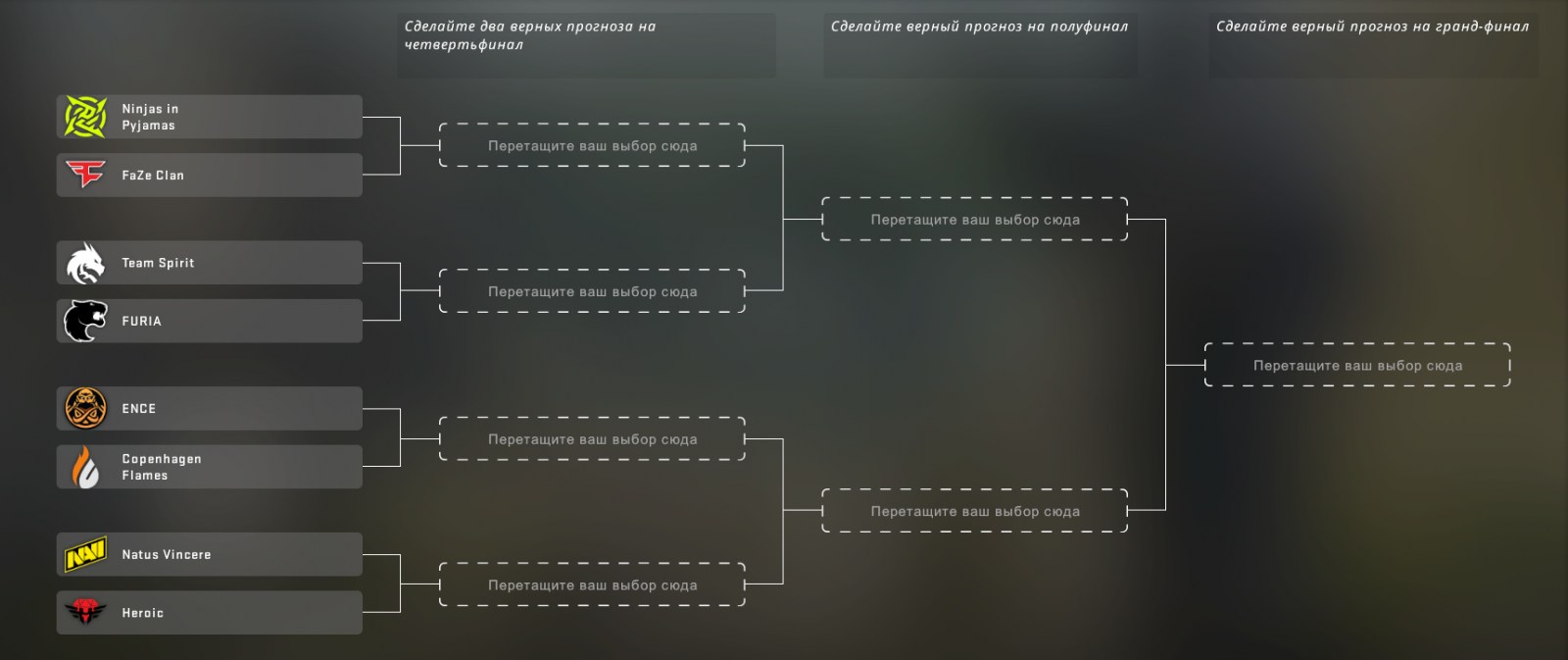 The PGL Major Antwerp 2022 playoffs will feature NAVI, FURIA, NIP, Heroic, Team Spirit, ENCE, FaZe and Copenhagen Flames. Eight teams will fight in the Single Elimination best-of-three bracket.