PGL Major Antwerp 2022 Champions Stage seeding announced
The PGL Major Antwerp 2022 organizers have unveiled the seeding of teams in the playoffs – Champions Stage. The quarterfinalists were paired off based on the final indicators of the Buchholz system at the previous stage.
The Champions Stage will take place on May 19-22 in a Single Elimination format. All matches will be played in a best-of-three series.
PGL Major Antwerp 2022 Champions Stage bracket: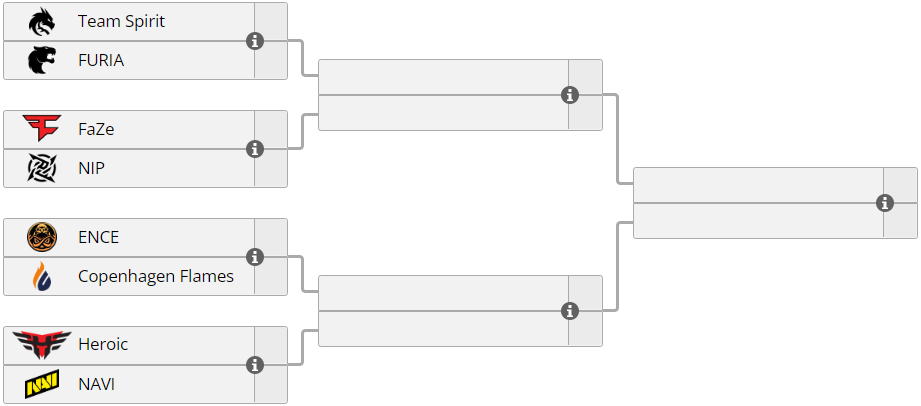 The full schedule, current results and the live stream of PGL Major Antwerp 2022 are available on the event's page on our website via this link.