PGL Major Antwerp 2022 Legends Stage Pick'Em Challenge started
Pick'Em Challenge is now availabe for the Legends Stage in a PGL Major Antwerp 2022 Viewer Pass. Picks can be made till May 14, 13:00 MSK.
Players choose 7 teams, which they believe can make it to the Champions Stage regardless of the final score of the match, as well as one team that will advance with 3 wins (3-0), and one that won't be able to claim a single victory (0-3). To complete the task, you need to make five accurate predictions.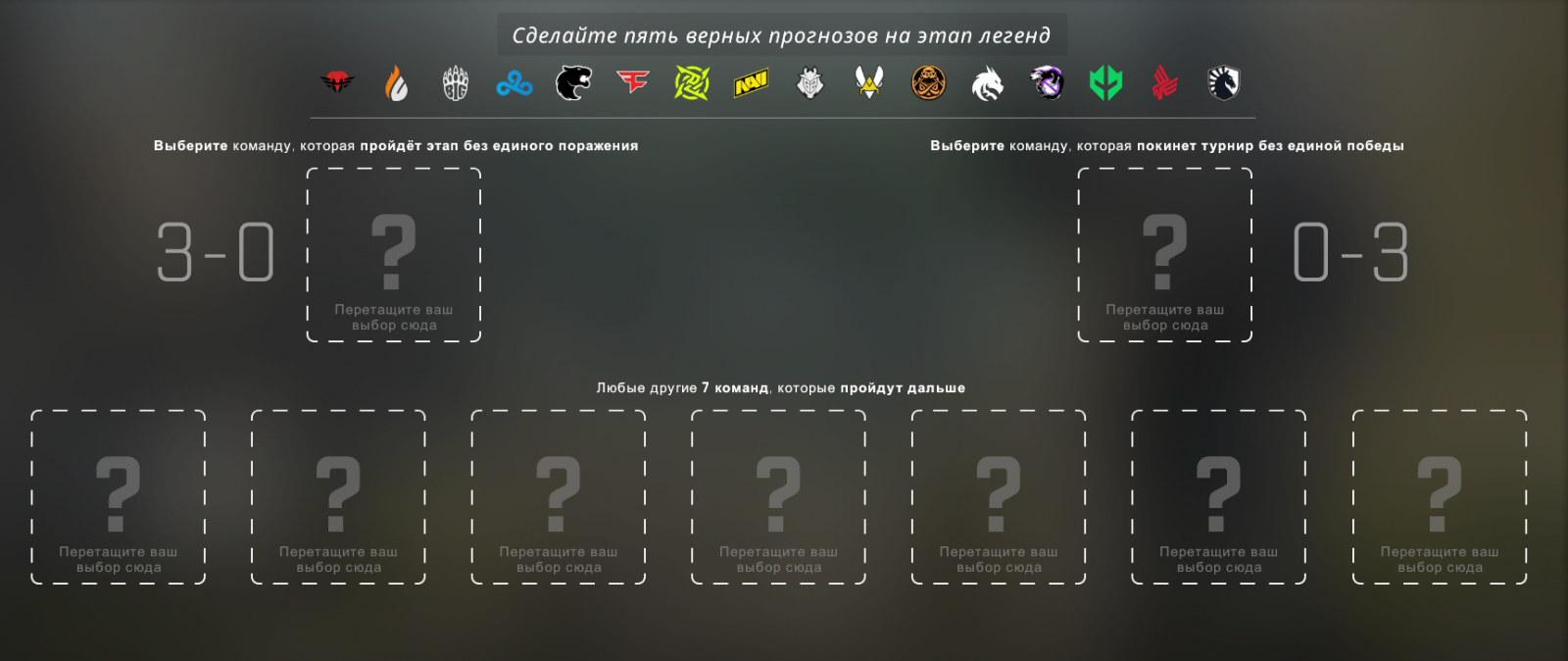 Heroic, Copenhagen Flames, BIG, Cloud9, FURIA, FaZe, NIP, NAVI, G2, Vitality, ENCE, Team Spirit, Outsiders, Imperial, Bad News Eagles и Liquid will compete in the Legends Stage. Sixteen teams will fight for eight Champions Stage slots in a Swiss group, where promotion and elimination matches will be played in a best-of-three series and all the other encounters use a best-of-one format.