Liquid, Complexity, Imperial and Looking For Org make it to IEM Dallas 2022
Liquid, Complexity, Imperial and Looking For Org have finalized the list of participants in IEM Dallas 2022. These teams made it to the tournament following the results of the qualifying events in their regions, which consisted of open and closed parts.
Liquid and Complexity won the North American qualifier. In the closed part of the event, Nick "nitr0" Cannella and company did not drop a single match, while Johnny "JT" Theodosiou's squad suffered only one defeat.
The final North American Closed Qualifier bracket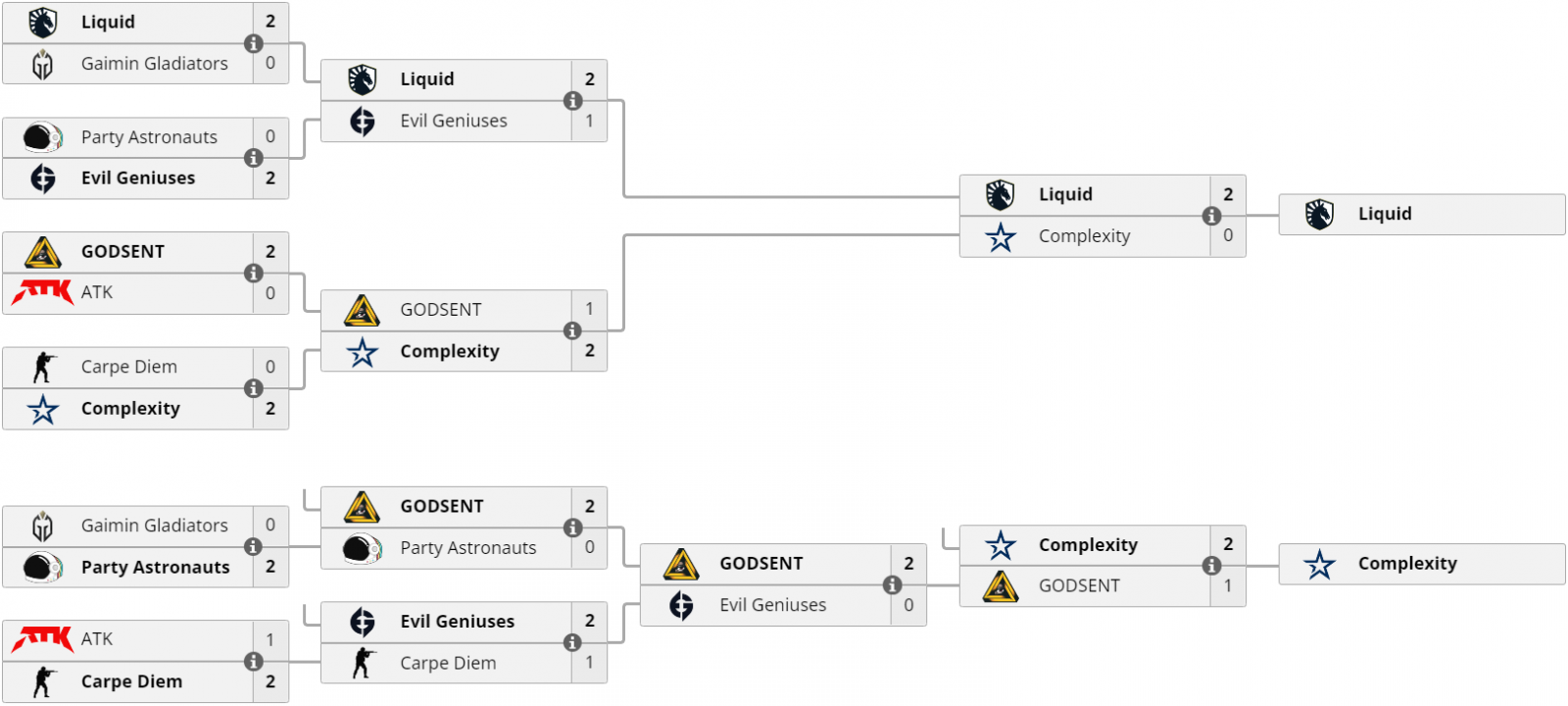 Imperial turned out to be the best team in the closed South American qualifier. The roster started their run in the Double Elimination bracket with a loss to 9z, consecutively taking over Cruzeiro, 9z and MIBR afterwards.
The final South American Closed Qualifier bracket

Looking For Org celebrated the victory in the closed qualifier for Oceania, which also featured ORDER, VERTEX and Aftershock. Renegades, the recognized leader of the region, did not manage to qualify for the decisive part of the event having failed the open qualifier.
The final Oceanic Closed Qualifier bracket

IEM Dallas 2022 will be held from May 30 to June 6 in the United States, where sixteen teams will fight for a total prize pool of $250,000. The tournament's participants list will be completed on May 4 following the European qualifier.
The list of IEM Dallas 2022 participants:
NAVI

FaZe

Cloud9

G2

Heroic

NIP

Vitality

Astralis

ENCE

FURIA

Liquid

Complexity

Imperial

Looking For Org

European Qualifier #1

European Qualifier #2