G2 win Group A of BLAST Premier Spring Groups 2022
G2 have taken first place in Group A at BLAST Premier Spring Groups 2022. After the opening victory over Complexity and subsequent success in the match against NIP, Aleksi "Aleksib" Virolainen's team prevailed over the Swedes once again in the final game of the quartet, which ended 22:19 on Mirage.
G2 and NIP, who finished first and second in Group A respectively, were followed by BIG and Complexity, who suffered two defeats each. Based on the results, all four teams will be seeded in the next stage of the tournament, which is scheduled to start on February 3.
Final Group A bracket: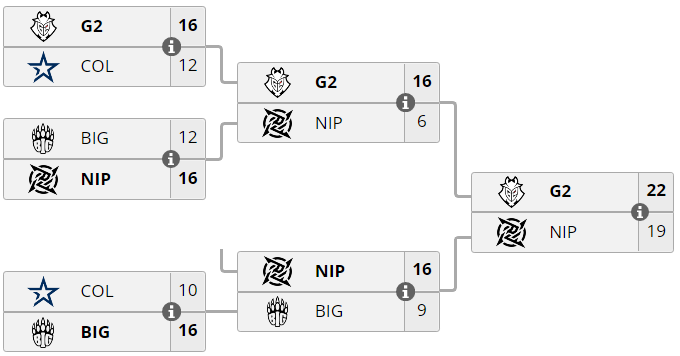 Full schedule, up-to-date results, as well as the BLAST Premier Spring Groups 2022 live stream are available on the tournament's page on our website via this link.