B1T has the highest headshot percentage on the pro scene in 2021
Valeriy "B1T" Vakhovskiy of NAVI has finished 2021 with the highest headshot percentage on the professional scene – 67.1%. The statistics, which took into account only the matches against teams from the top-20 of the world ranking, were provided by HLTV.org on their Twitter.
In the ranking of the most accurate shooters, the Ukrainian is followed by Russel "Twistzz" Van Dulken from FaZe (64%), who had the highest headshot percentage in 2019 and 2020. The top-5 also features Audric "JaCkz" Jug (G2, 63.8%) and the Virtus.pro duo Sanjar "SANJI" Kuliev (62.1%) and Mareks "YEKINDAR" Galinskis (61.4%).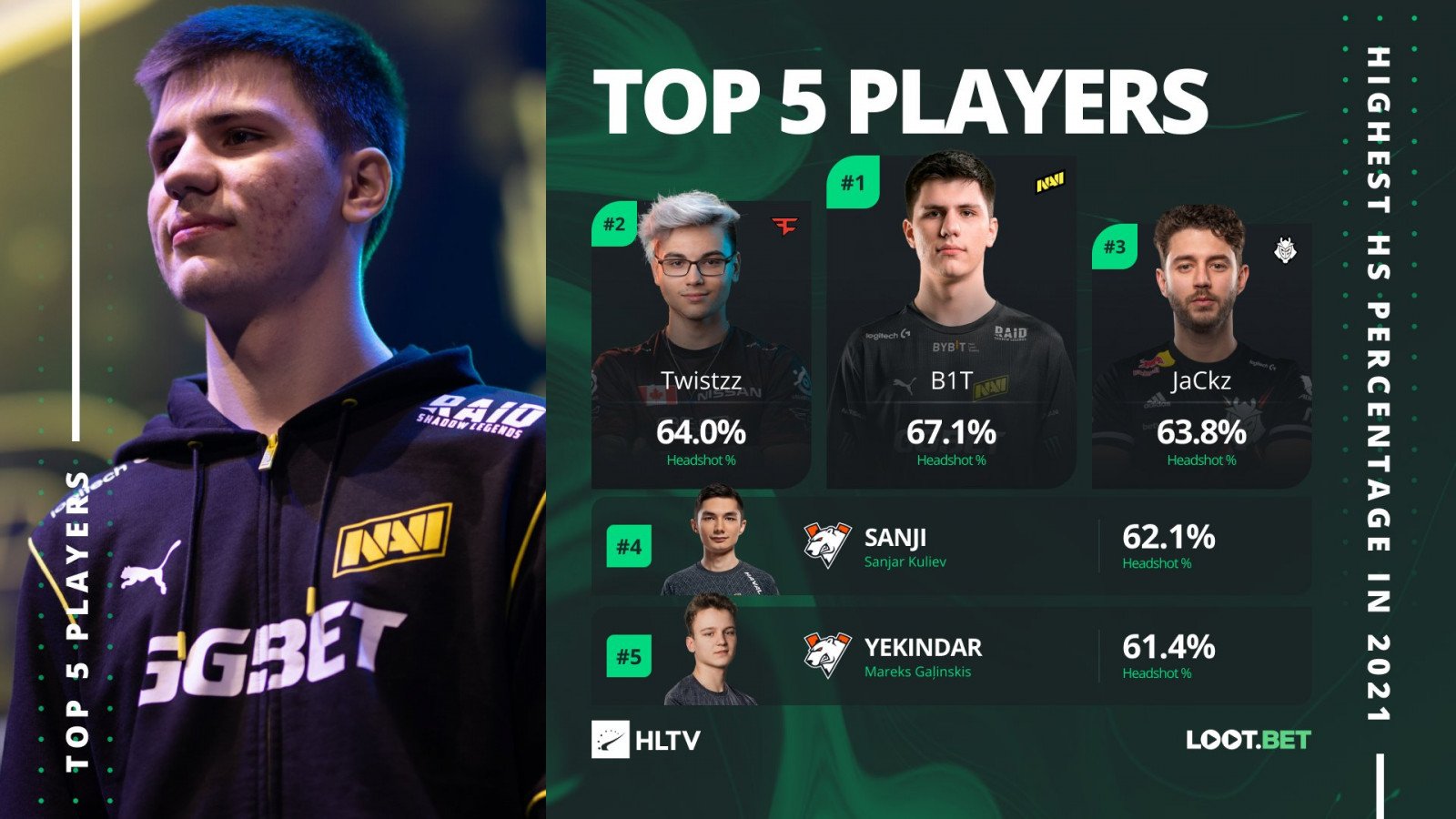 B1T is not the only player of NAVI whose statistical success in 2021 was outlined by HLTV.org. Natus Vencere's AWPer s1mple finished the year with the best rating on the pro scene.
Origin: twitter.com