In 2021, NAVI and Gambit have the best T and CT sides, respectively
NAVI and Gambit have ended the year having the best win rates on T and CT sides, respectively. The statistics, which only takes matches against the squads from the top-20 of the world ranking into account, was published by HLTV.org on their Twitter account.
Interestingly enough, the top-3 most successful T side teams all come from the CIS region – NAVI, Gambit and Virtus.pro. The top-5 also includes Vitality and MOUZ.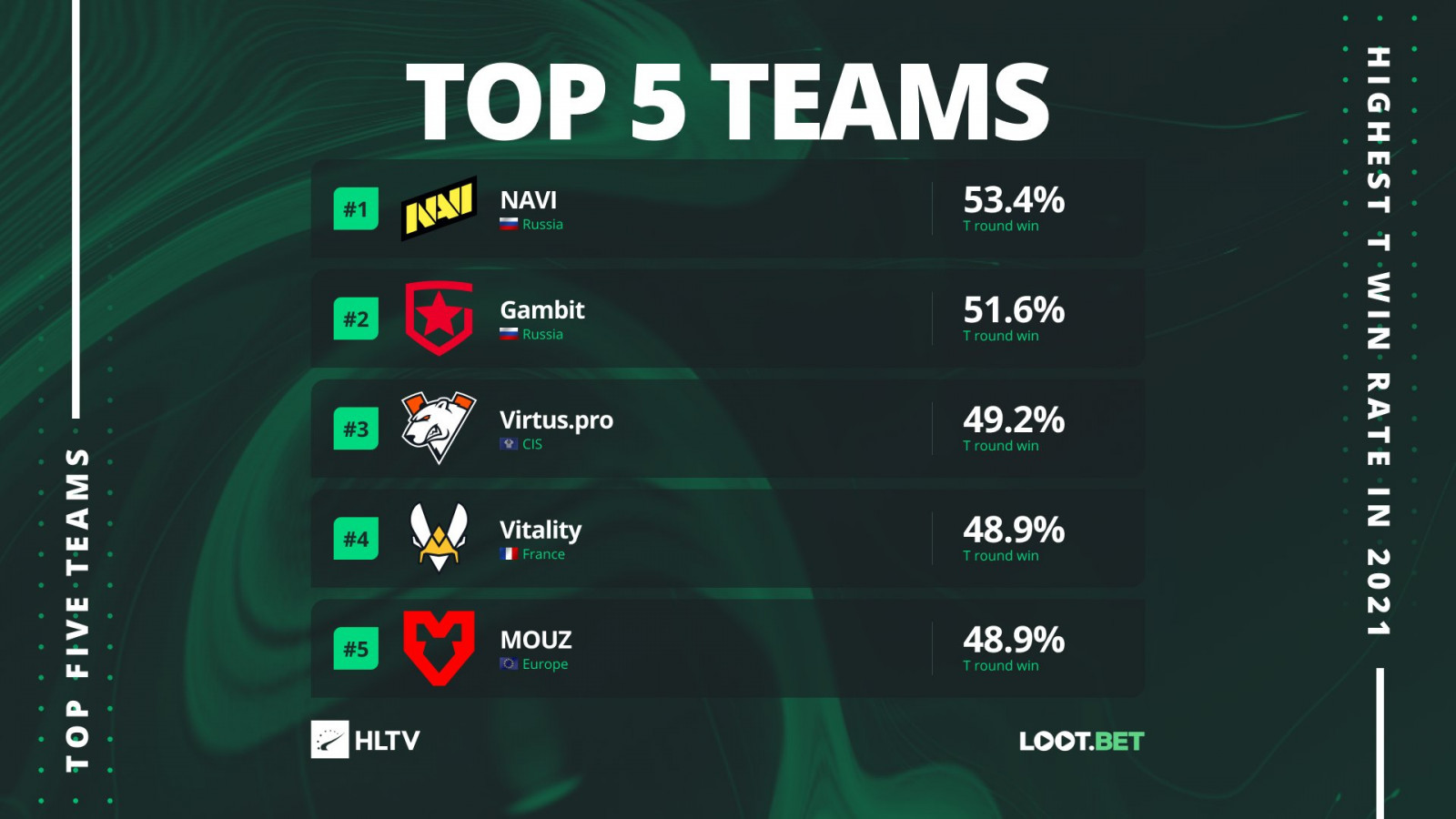 The highest CT round win percentage over the year has been shown by Gambit, Heroic, NAVI, FaZe and Vitality.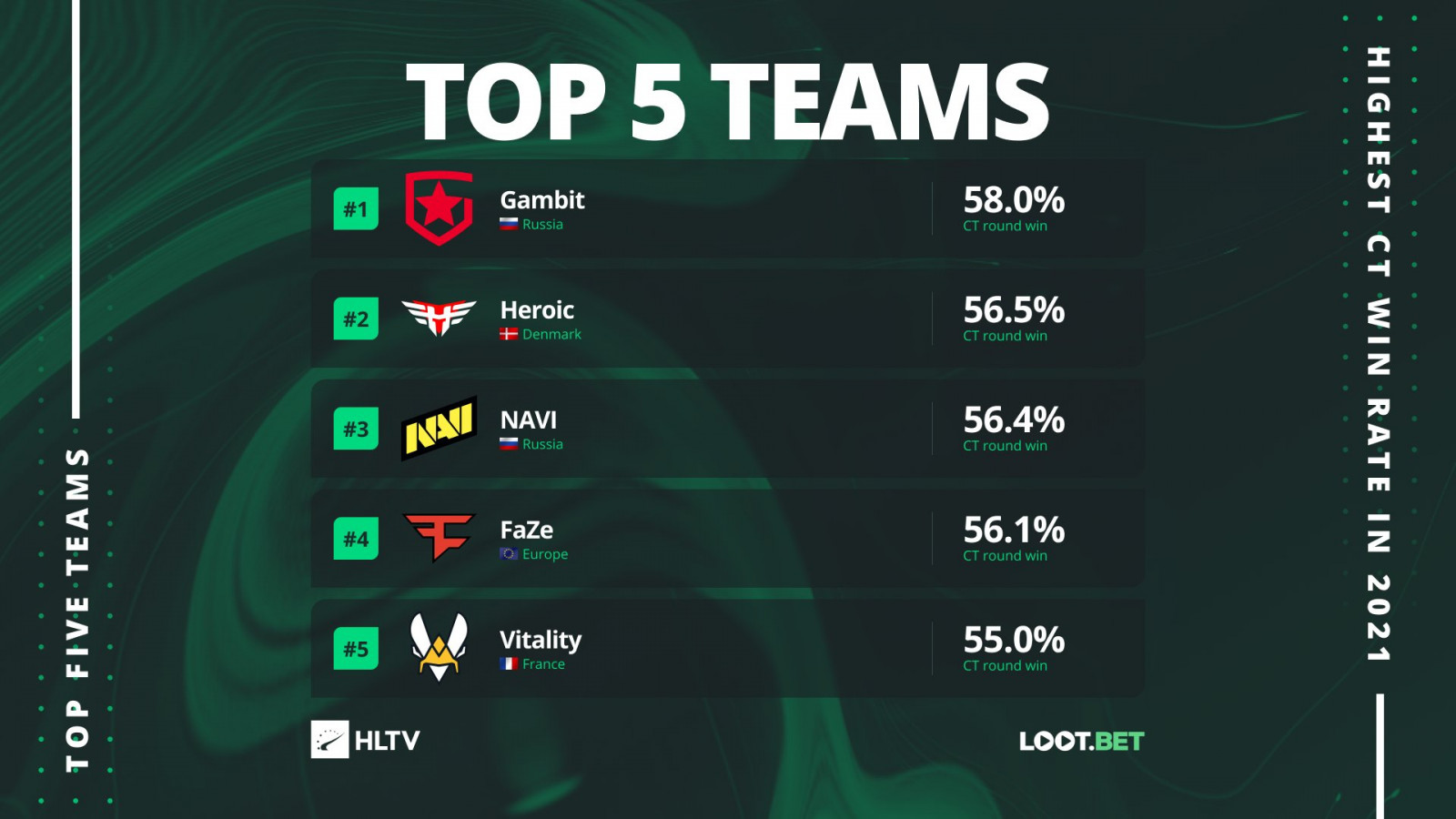 Earlier, HLTV.org published the final rating of players in 2021. The top-5 includes Alexandr "s1mple" Kostyliev (1.34), Mathieu "ZywOo" Herbaut (1.29), Dmitry "sh1ro" Sokolov (1.22), Nikola "NiKo" Kovač (1.20) and Sergey "Ax1Le" Rykhtorov (1.16).
Origin: twitter.com