Gambit finalize list of IEM Winter 2021 playoff participants
Gambit have become the last confirmed team of the decisive IEM Winter 2021 stage. Vladislav "nafany" Gorshkov's team secured a slot in the playoffs after winning the final match of the lower bracket in Group B against fnatic 2:1 – 16:19 on Inferno, 22:19 on Vertigo and 16:4 on Overpass.
In another match of Group B, Virtus.pro and GODSENT faced off in a final of the upper bracket, where the CIS roster got the better of their opponents, closing out the match 2:0 – 16:14 on Mirage and 16:7 on Dust2. Both teams had already ensured the participation in the decisive stage of the championship and fought only for the better seeding.
The final Group A bracket: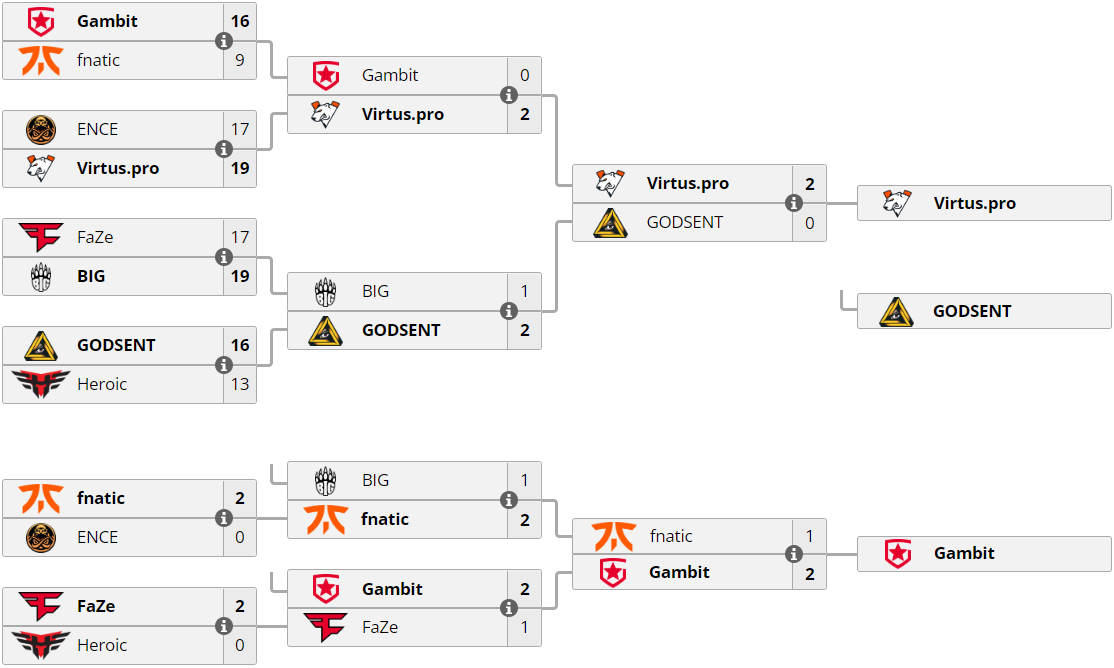 The full schedule, up-to-date results and live streams of IEM Winter 2021 are available on the event's page on our website via this link.