Heroic and ENCE leave IEM Winter 2021
Heroic and ENCE have both finished their IEM Winter 2021 run. In the matches of the first round in the lower bracket of Group B, the Danes lost to FaZe (13:16 on Inferno and 14:16 on Nuke), while the Finnish organization lost to fnatic (11:16 on Overpass and 13:16 on Nuke).
Today, December 3, the opponents of FaZe and fnatic will be determined in the second round of the lower bracket. Finn "karrigan" Andersen's team will face the loser of the Gambit – Virtus.pro matchup, while the British-Swedish squad will encounter the weaker one of the BIG – GODSENT pair.
The current Group B bracket: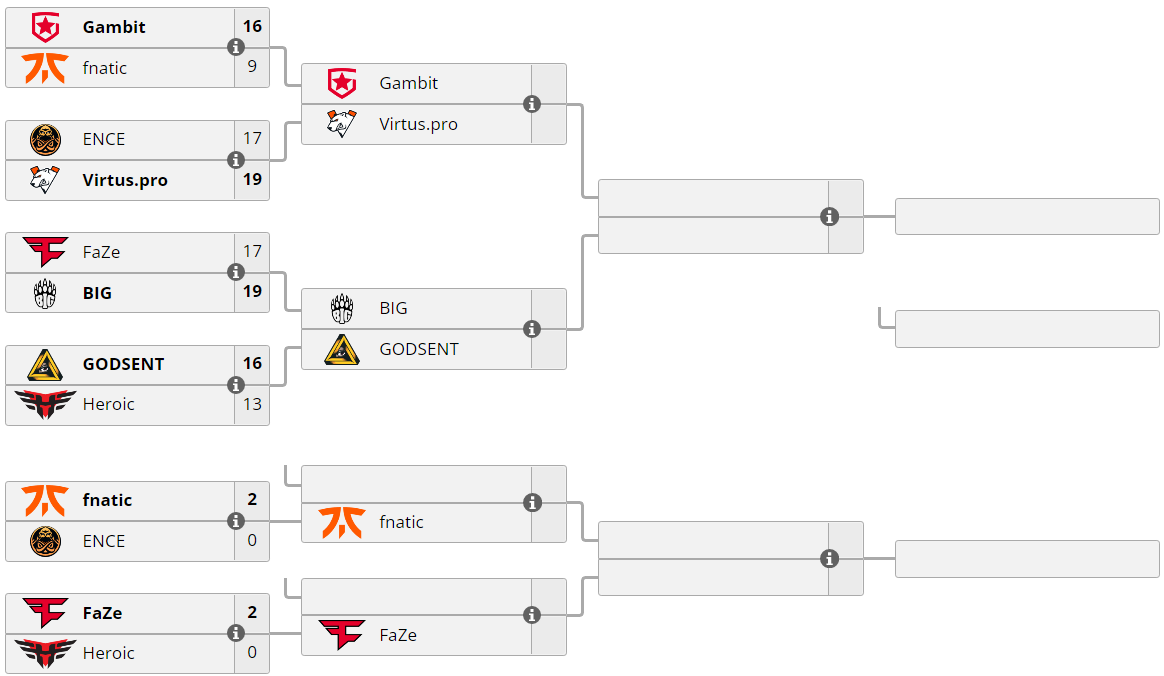 The full schedule, up-to-date results and live streams of IEM Winter 2021 are available on the event's page on our website via this link.