IEM Winter 2021 starting matches results
Following the opening matches at IEM Winter 2021, which were played in a best-of-one format, G2, Liquid, NIP and Vitality secured first victories in Group A, while Gambit, Virtus.pro, BIG and GODSENT got off to a flying start in Group B. The winners will continue to fight for the playoffs spots in the upper bracket, while the losing teams were sent to the lower bracket.
Today, December 2, the tournament will continue with the matches of Group A. The tickets to the decisive stage will be contested in the NIP – Vitality (21:00 MSK) and G2 – Liquid (23:10 MSK) matchups, while Astralis – MOUZ (21:20 MSK) and TYLOO – OG (23:10 MSK) will play elimination matches.
Current IEM Winter 2021 results: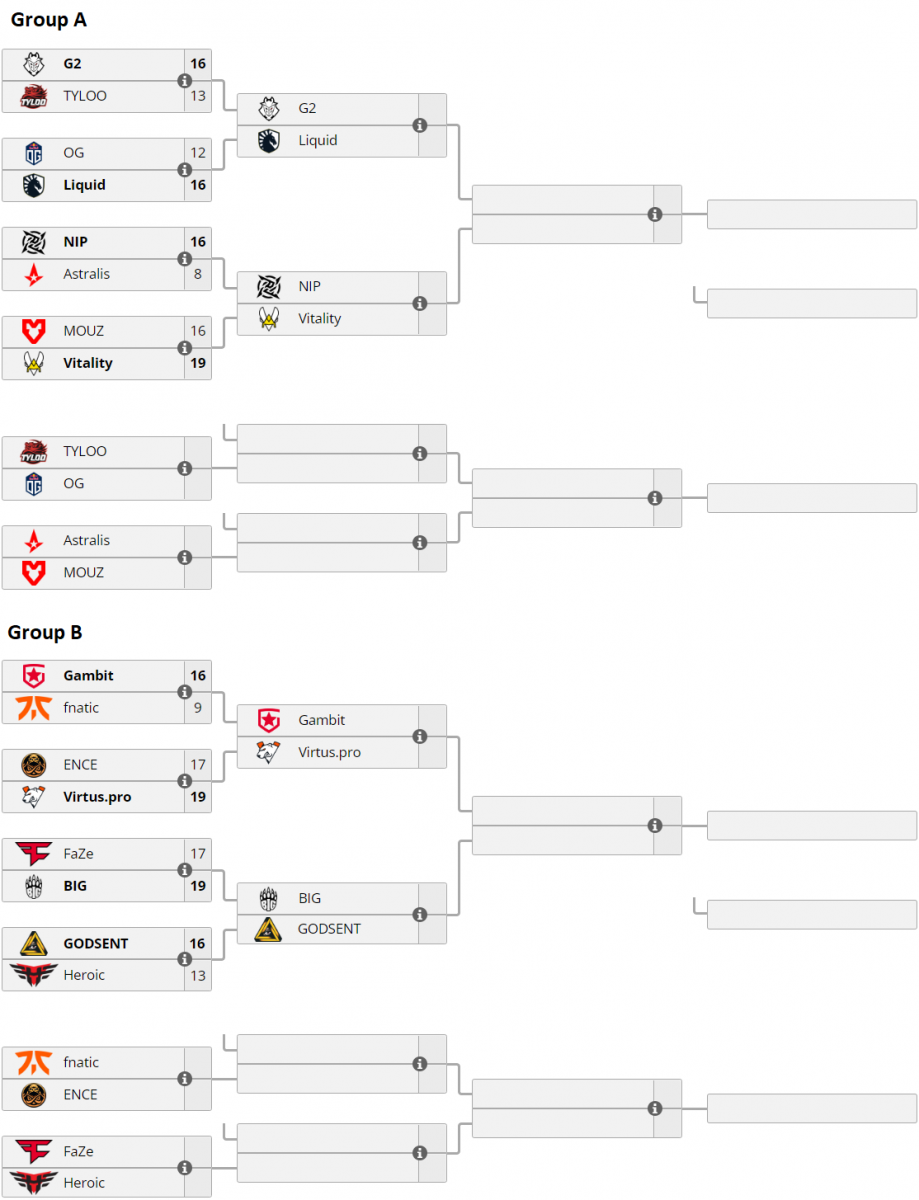 The full schedule, up-to-date results and live streams of IEM Winter 2021 are available on the event's page on our website via this link.