IEM Winter 2021 viewer's guide
IEM Winter 2021 is scheduled to take place from December 2 to 12. Sixteen participants will gather in Stockholm, where they will compete in a studio format without a live audience for a total prize pool of $250,000.
At the group stage, the teams will be divided into two groups, where they will play in a Double Elimination format. The opening matches will be played in a best-of-one format, followed by best-of-threes. The winner of each group will advance directly to the semifinals, while those finishing second and third will start the playoffs from the quarterfinals.
The seeding of teams in the group stage:
Group А
G2 (JaCkz, NiKo, huNter-, AmaNEk, nexa)

Vitality (shox, apEX, ZywOo, misutaaa, Kyojin)

NIP (device, REZ, hampus, Plopski, es3tag)

Liquid (FalleN, NAF, EliGE, Stewie2K, Grim)

OG (valde, Aleksib, niko, mantuu, flameZ)

Astralis (Xyp9x, gla1ve, Lucky, blameF, k0nfig)

MOUZ (dexter, frozen, acoR, ropz, Bymas)

TYLOO (Summer, Attacker, somebody, SLOWLY, DANK1NG)
Group A bracket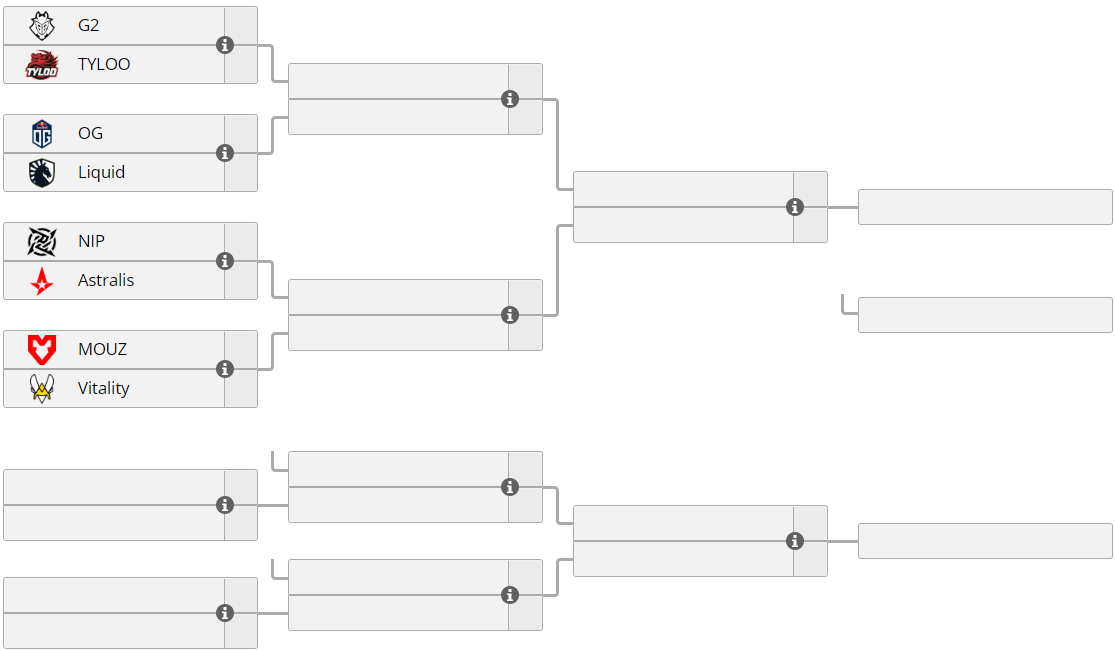 Group В
Gambit (Hobbit, interz, Ax1Le, sh1ro, nafany)

Heroic (cadiaN, refrezh, stavn, TeSeS, sjuush)

FaZe (karrigan, olofmeister, rain, Twistzz, broky)

Virtus.pro (buster, FL1T, Qikert, Jame, YEKINDAR)

ENCE (doto, dycha, hades, Spinx, Maden)

BIG (tabseN, tiziaN, syrsoN, gade, k1to)

GODSENT (TACO, felps, dumau, b4rtiN, latto)

fnatic (KRIMZ, ALEX, smooya, Brollan, mezii)
Group B bracket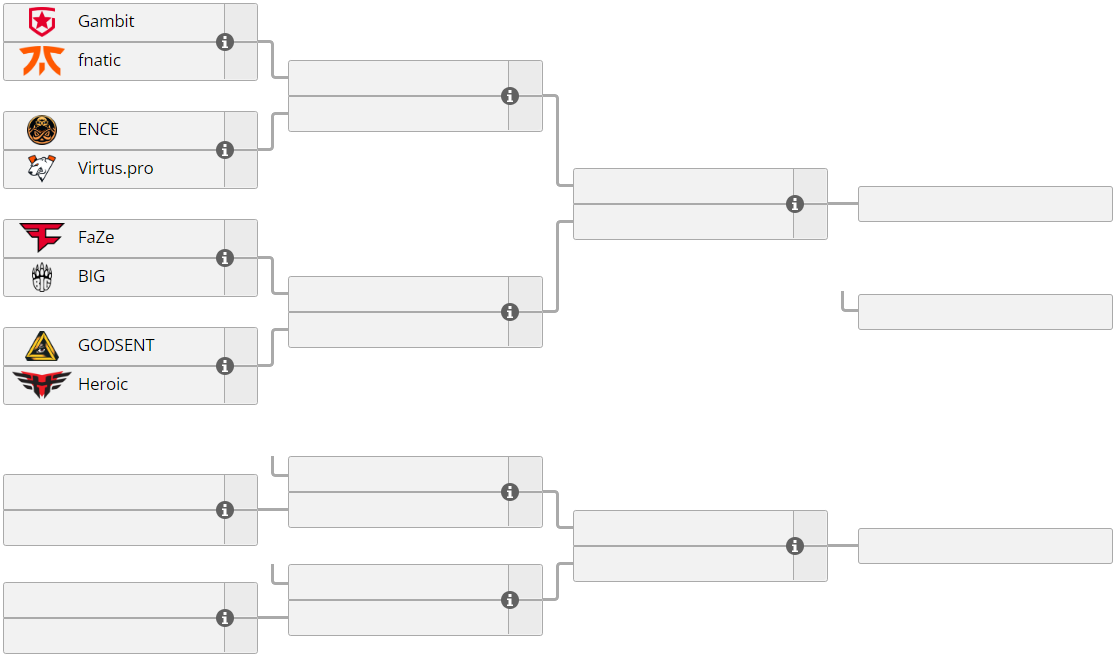 Prize money distribution:
1. $100,000
2. $42,000
3-4. По $20,000
5-6. По $10,000
7-8. По $6,000
9-12. По $5,000
13-16. По $4,000
The full schedule and live streams of IEM Winter 2021 matches are available on the event's page on our website via this link.