fnatic win the $120,000 online tournament
fnatic have won the online tournament REPUBLEAGUE TIPOS Season 2 with a total prize pool of $120,000. In the grand final, the champions prevailed over Eternal Fire 2:1.
Alex "ALEX" McMeekin's team started the championship directly from the playoffs. On the way to the grand final, the squad secured consecutive victories over SAW, Copenhagen Flames and GODSENT.
The final REPUBLEAGUE TIPOS Season 2 playoffs bracket: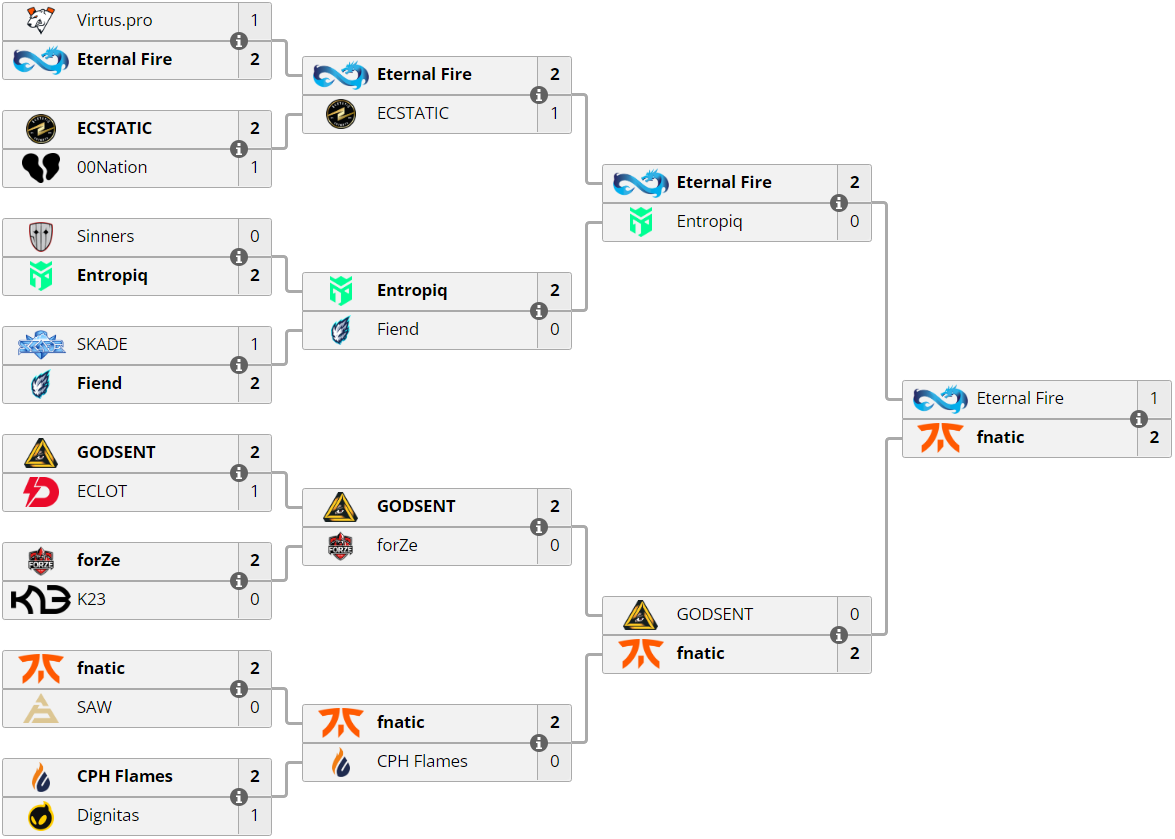 Prize fund distribution:
1.
fnatic – $71,000
2.
Eternal Fire – $30,000
3.
Entropiq – $12,000
4.
GODSENT – $7,000
After the formation of the current fnatic roster, which was completed by Owen "smooya" Butterfield in October, the team celebrated victories in all the tournaments they participated in. In addition to the success at REPUBLEAGUE TIPOS Season 2, the British-Swedish roster also won DreamHack Open November 2021.