Steam introduces emojis with PGL Major Stockholm 2021 participants' logos
Before the start of PGL Major Stockholm 2021, emojis with the emblems of the teams that earned slots in the upcoming championship appeared on the Steam Points Shop. Each emoji is priced at 100 points, but currently is not available for purchase.
When making a purchase, a user is notified that the item is only available to the owners of Counter-Strike Flair - a config app for CS:GO that appeared in 2019. During the previous two Majors, only those who had viewer passes had access to emojis and could use them in chat on a streaming platform SteamTV.
Emojis of PGL Major Stockholm 2021 participants look like this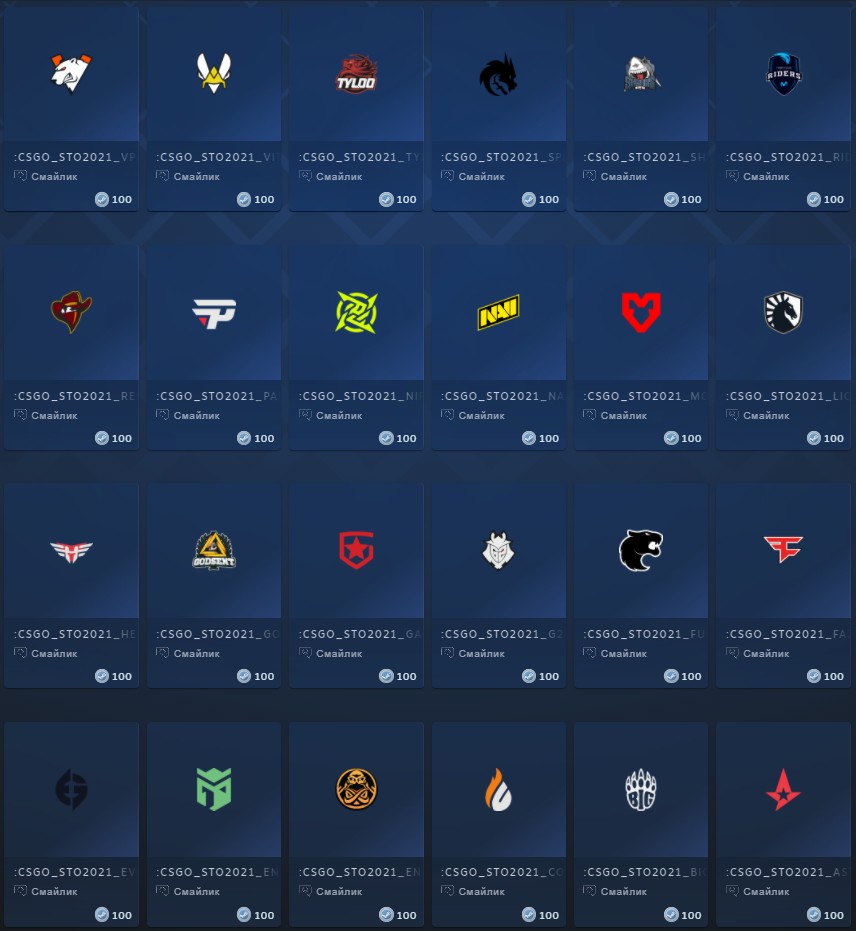 The introduction of emojis is likely to indicate that stickers for the upcoming Major will also be released soon. Earlier, some members of the professional community expressed concern that Valve may not release stickers by the start of the tournament in Stockholm.
Origin: store.steampowered.com