fnatic and MAD Lions qualify for DreamHack Open November 2021
fnatic and MAD Lions will participate in DreamHack Open November 2021. Both teams have earned slots in the tournament thanks to two victories in the upper bracket of the closed qualifier: Alex "ALEX" McMeekin's squad took over Enternal Fire and GamerLegion, while Thomas "TMB" Bundsbæk's roster came out on top of SKADE.
The fate of the last ticket to the championship with a prize pool of $100,000 will be determined tomorrow, October 21, in the closed qualifier's lower bracket. GamerLegion – Sinners and SKADE – forZe matches will be played at 14:30 MSK. The winners of the matchups will advance to the decisive encounter, which is scheduled for 18:30 MSK.
Current DreamHack Open November 2021 closed qualifiers bracket: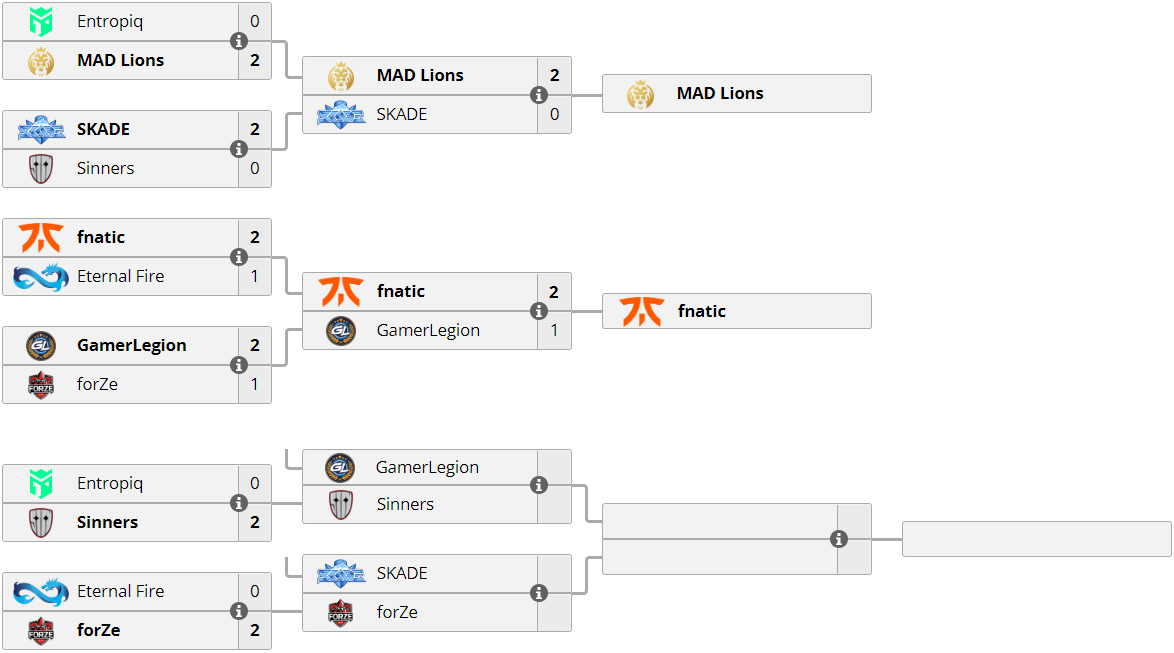 DreamHack Open November 2021 will take place online from November 10 to 14. Besides the three qualifier winners, the championship will feature BIG, Complexity, ENCE, MOUZ and Team Spirit, who all received direct invites. In addition to the prize money, the teams will compete for one spot at EPL S15 Conference, a qualifier for the fifteenth season of ESL Pro League.