ZywOo is BLAST Premier Fall Groups 2023 best player
Vitality's AWPer Mathieu "ZywOo" Herbaut scored the best statistics among all participants of BLAST Premier Fall Groups 2023, as in the recent tournament, he performed with an average rating of 1.37.
Following the star Frenchman, Astralis' Benjamin "blameF" Bremer and G2's IGL Nikola "NiKo" Kovač made it in the top three of the event. The Dane and the Bosnian scored ratings of 1.33 and 1.30, respectively.
The worst statistics at the tournament was scored by Complexity's in-game leader Johnny "JT" Teodosiou, whose average rating was 0.79. There are two more IGLs at the end of the list: OG's Nemanja "nexa" Isaković (0.81) and G2's Rasmus "HooXi" Nielsen (0.80).
Statistics of all participants at BLAST Premier Fall Groups 2023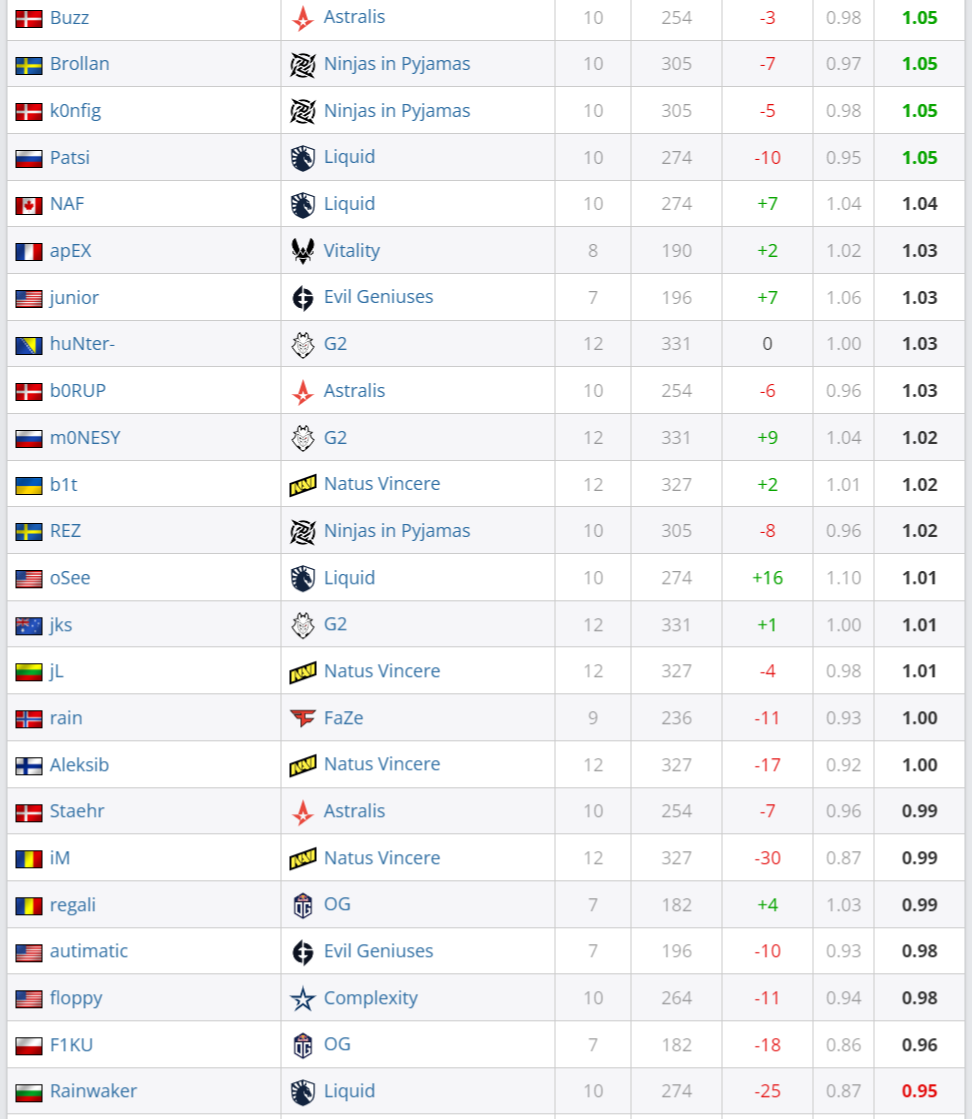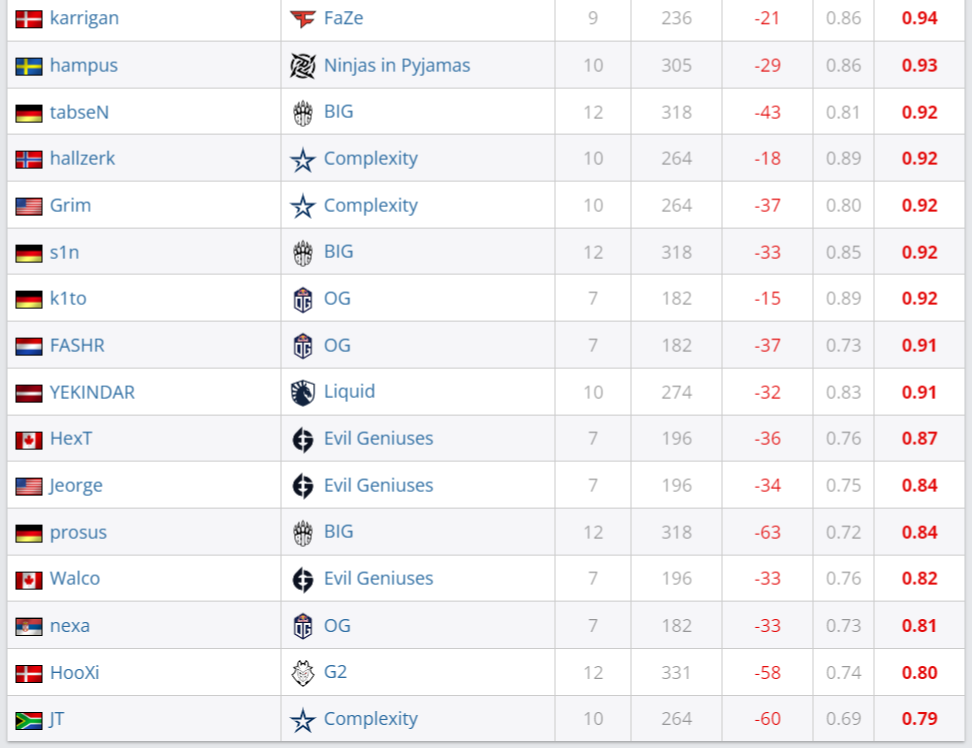 BLAST Premier Fall Groups 2023 matches played out from July 13 to 23, with NIP, Heroic, FaZe, Vitality, NAVI and Astralis securing spots in the fall season final. In turn, BIG, G2, Liquid, OG, Evil Geniuses and Complexity will try to qualify for BLAST Premier Fall Final 2023 in an additional Showdown tournament.
Origin: www.hltv.org