Thour: FPS on Overpass in CS2 is almost 60% lower than in CS:GO
The data-miner Thour shared via his Twitter account that the performance of the overhauled map Overpass, which Valve recently released for CS2, is almost 60% lower than the current version in CS:GO.
According to published information, the average FPS on Overpass in CS2 is 390 frames, while in similar conditions CS:GO performs at 724 frames per second. After several tests, Thour came to the conclusion that the performance drop is almost 60%.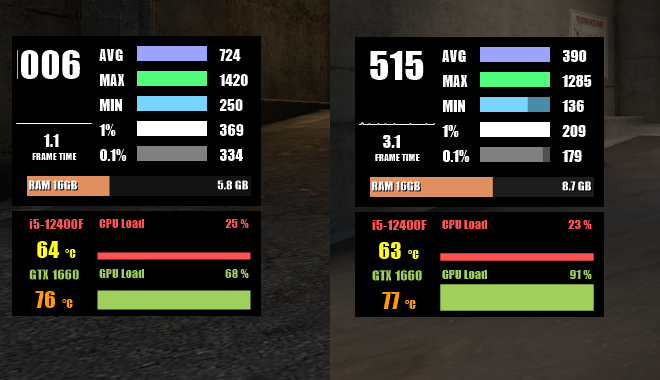 However, the author noted that the results may vary depending on the system. In his study, Thour used an i5-12400F processor and a GTX 1660 Ti OC graphics card at low graphics settings and a 1280x960 screen resolution.
Earlier Thour reveay that the developers are working on optimizing CS2. After one of the July updates, the average FPS on Dust2 increased by almost 8%.
Origin: twitter.com