B8, Viperio, Into the Breach, iNation, forZe and Aurora advance to Europe RMR
The main stage of the closed qualifiers for the European RMR event has come to a close. Among the six teams that secured their spots at the tournament following the results of the fifth round are B8, Viperio, Into the Breach, iNation, forZe, and Aurora, who joined the ten previously qualified squads.
B8, Viperio and Into the Breach competed in the A group, which they ended with a 3-2 record. In the games for a ticket to the RMR, B8 defeated Tricked (16:11 on Vertigo and 16:9 on Inferno), Viperio got the better of SAW (16:10 on Anubis and 16:14 on Nuke), while Into the Breach came out on top of HAVU (11:16 on Ancient, 16:8 on Inferno and 16:8 on Mirage).
The final standings of the A qualifier's main stage look as follows: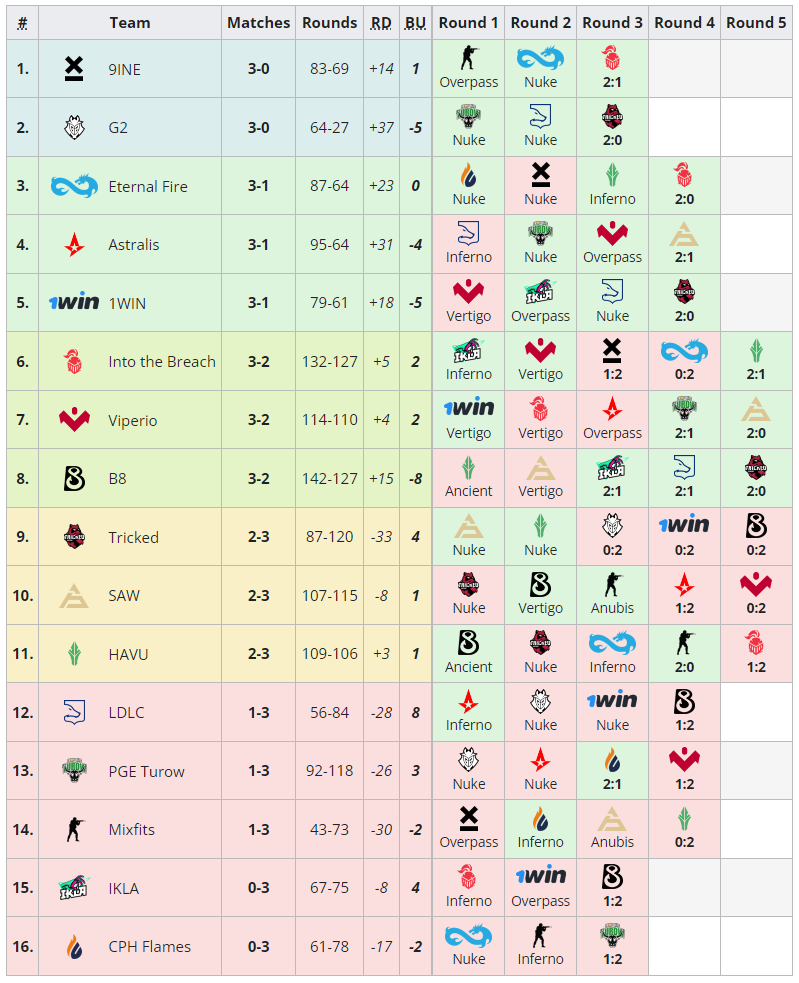 iNation, forZe and Aurora emerged successful in the A group. The Balkans bested JANO (16:12 on Nuke and 16:14 on Inferno), Andrey "Jerry" Mekhryakov's squad took over 500 (9:16 on Overpass, 16:12 on Inferno and 16:10 on Mirage), while another Russian team Aurora beat HEET(16:6 on Anubis, 12:16 on Inferno and 16:9 on Nuke).
The final standings of the B qualifier's main stage are: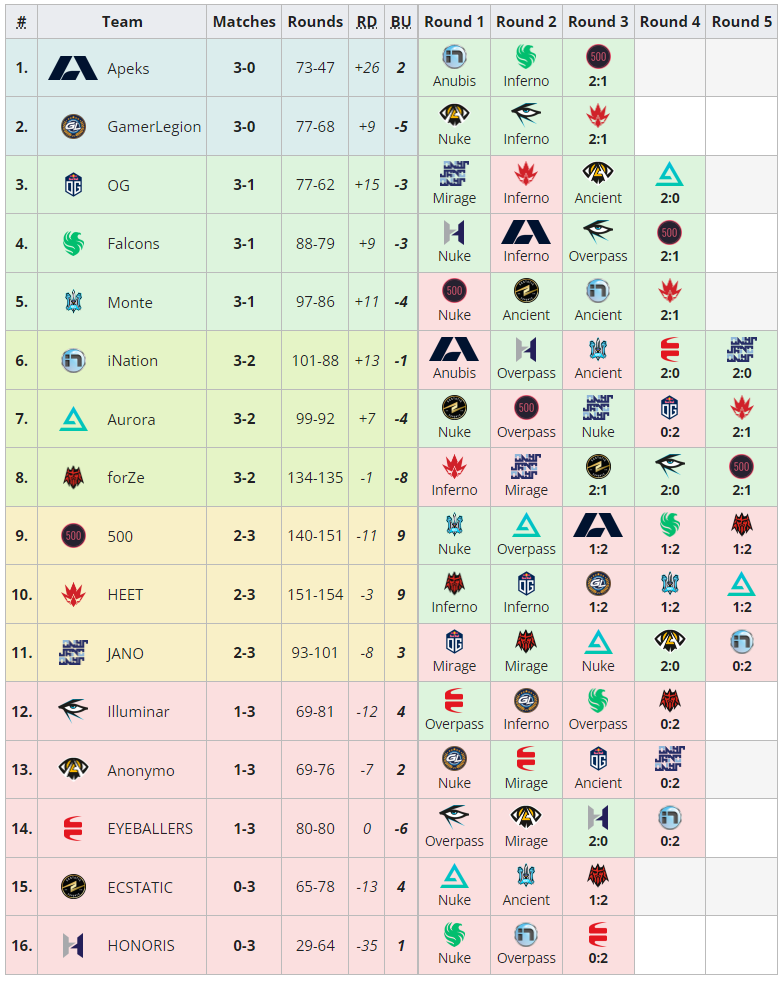 The qualifying competitions for Europe will conclude on the evening of February 19 following the additional matches, where three teams from each of the A and B groups will face off: Tricked, SAW, HAVU, JANO, 500 and HEET. The participants will battle it out for the two remaining tickets to the RMR event.