G2 and Heroic players make up best five of IEM Katowice 2023
HLTV.org has presented its list of the best five players from IEM Katowice 2023. The all-star roster included representatives of the event's two finalists in G2 and Heroic.
Based on the statistics, the journalists assembled the following lineup: Casper "cadiaN" Møller (IGL and AWPer), Justin "jks" Savage (anchor), Nikola "NiKo" Kovač (opener), Nemanja "huNter-" Kovač (closer) and Jakob "jabbi" Nygaard. The latter entered the all-star team without being granted any particular role and only completed the best five, where cadiaN won the IGL and AWPer awards at the same time.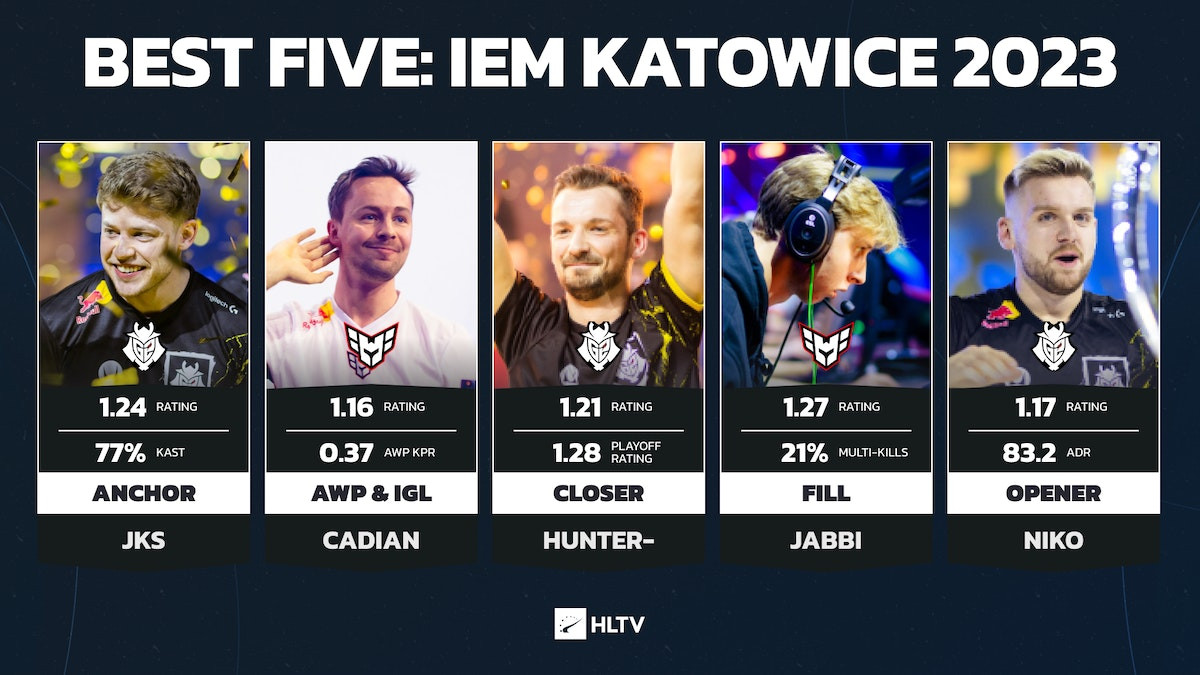 IEM Katowice 2023 took place from February 1-12 and ended with the victory of G2, who defeated Heroic in the grand final. The most valuable player of the concluded event was huNter-, who finished the competition with an average rating of 1.21 and emerged the victory of the MVP race thanks to his superb performance in the playoffs.
Origin: www.hltv.org