Twistzz is the highest-rated player of 2022 in pistol rounds
FaZe player Russel "Twistzz" Van Dulken has topped the ranking of esports athletes who had the best performance in pistol rounds throughout 2022. The statistics, which lists only those who have played at least 50 maps at top-tier events, was posted on HLTV.org's official Twitter account.
Over the past 12 months, the Canadian has played 122 maps, where in pistol rounds he averaged a 1.38 rating. Following the leader in the ranking are Mathieu "ZywOo" Herbaut from Vitality (a 1.32 rating over 90 maps), David "frozen" Čerňanský from MOUZ (1.30, 66), NAVI player Valeriy "b1t" Vakhovskiy (1.28, 107) and Cloud9 member Dmitry "sh1ro" Sokolov (1.28, 78).
Twistzz has thus put an end to the three-year dominance of ZywOo, who became the best pistol player in the world in 2019, 2020 and 2021.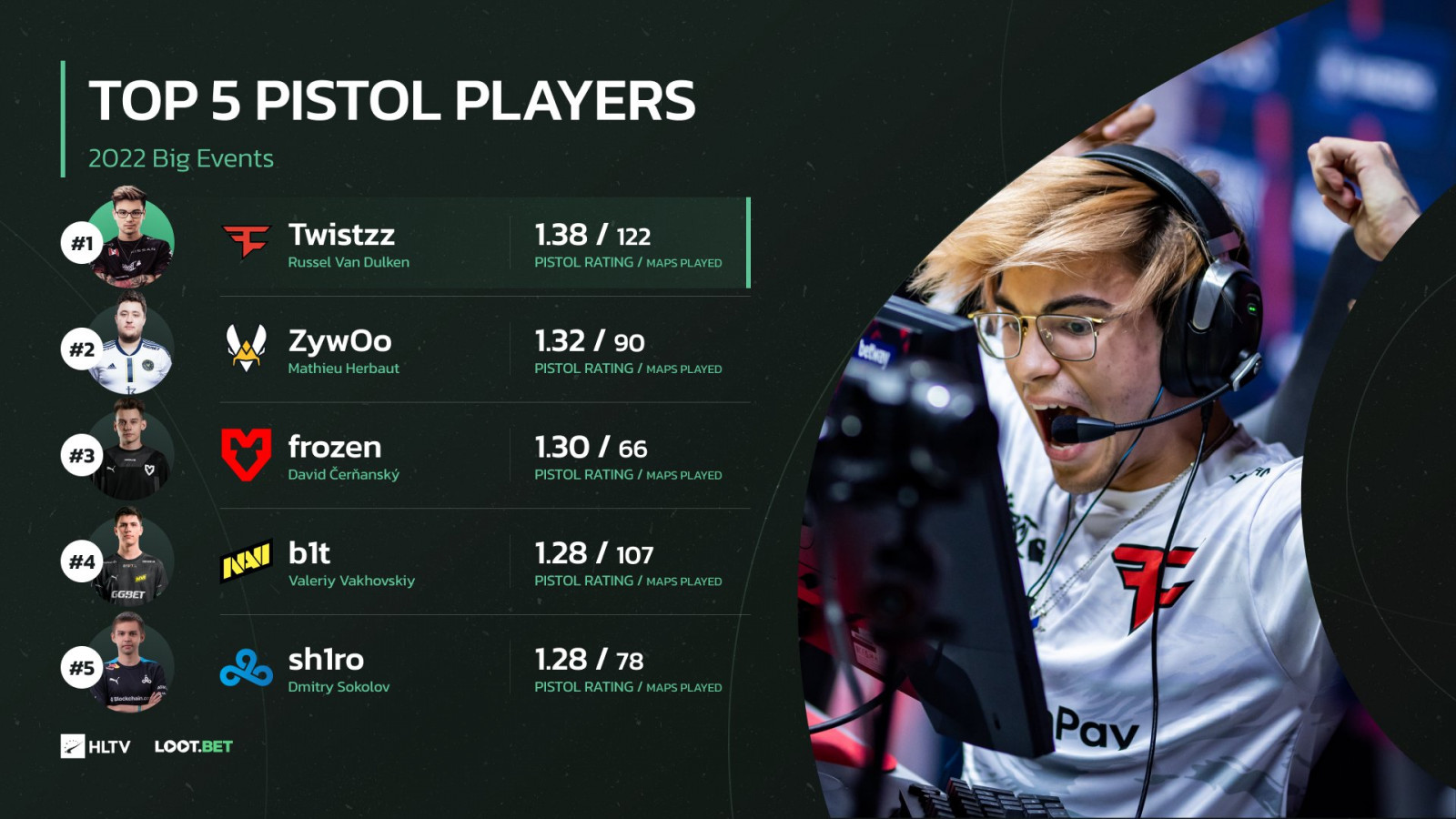 Earlier, HLTV.org summed up some other statistical results for the outgoing year. In particular, NAVI and Cloud9's AWPers in Oleksandr "s1mple" Kostyliev and Dmitry "sh1ro" Sokolov, respectively, ended up being the highest-rated players at big events.
Origin: twitter.com