Complexity advance to IEM Sydney 2023 playoffs; G2 to start from semi-finals
Complexity became the last participant of the playoff stage at IEM Sydney 2023. In the lower bracket final of Group B, North American team bested Monte with a scoreline of 2:0 – 16:13 on Overpass and 16:13 on Ancient.
At the same time, G2 defeated ENCE with a scoreline of 2:0 – 13:9 on Ancient and 13:8 on Vertigo. Having become the strongest roster in Group B, the Samurai secured a direct spot in the semi-finals of the tournament's decisive stage.
In turn, Monte got eliminated from IEM Sydney 2023, having secured 7th-8th place and $6K in prize money. ENCE advanced to the quarter-finals, where they will face FaZe.
The final Group B bracket looks as follows: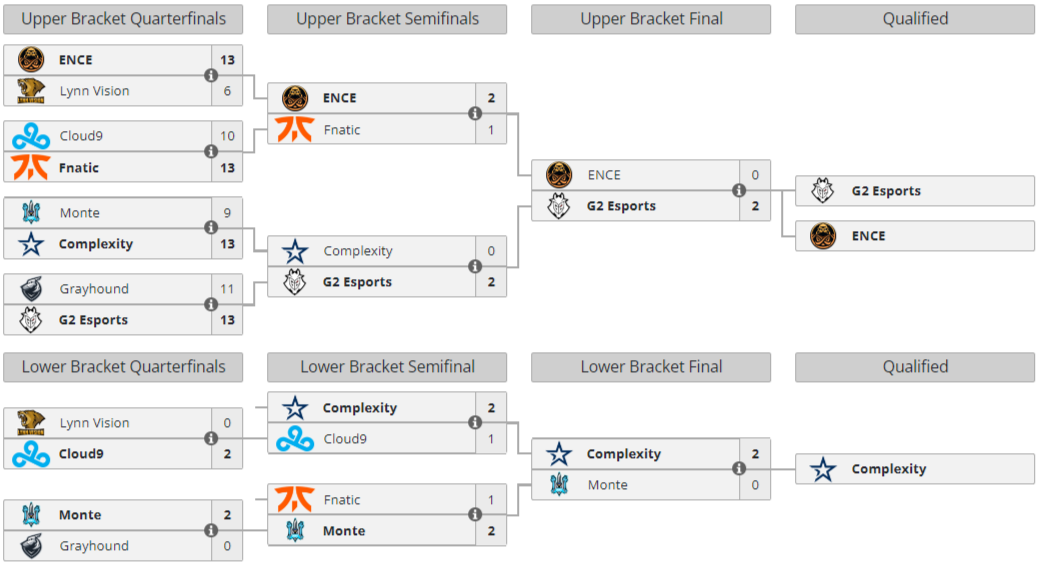 The full schedule and live broadcasts of IEM Sydney 2023 can be found on the tournament page on our website via this link.