Lynn Vision knocked out of IEM Sydney 2023; ENCE advance to playoffs
Lynn Vision got knocked out of IEM Sydney 2023. In the lower bracket of Group B, the Chinese team lost to Cloud9 with a scoreline of 0:2 – 11:13 on Anubis and 8:13 on Ancient.
At the same time, ENCE advanced to the Group B final due to defeating fnatic with a scoreline of 2:1 – 10:13 on Overpass, 13:10 on Anubis and 13:10 on Vertigo.. Thus, Marco "Snappi" Pfeiffer's roster secured a spot in the tournament playoffs.
Tomorrow, October 18, Cloud9 will continue to compete in the lower bracket, where they will face Complexity, while fnatic will fight against Monte in an elimination match. In turn, ENCE will face off with G2 for a ticket to the semi-final.
Today's playday at IEM Sydney 2023 will end with two lower bracket matches of Group A: NAVI – FaZe and Apeks – GamerLegion.
The current Group A bracket looks as follows: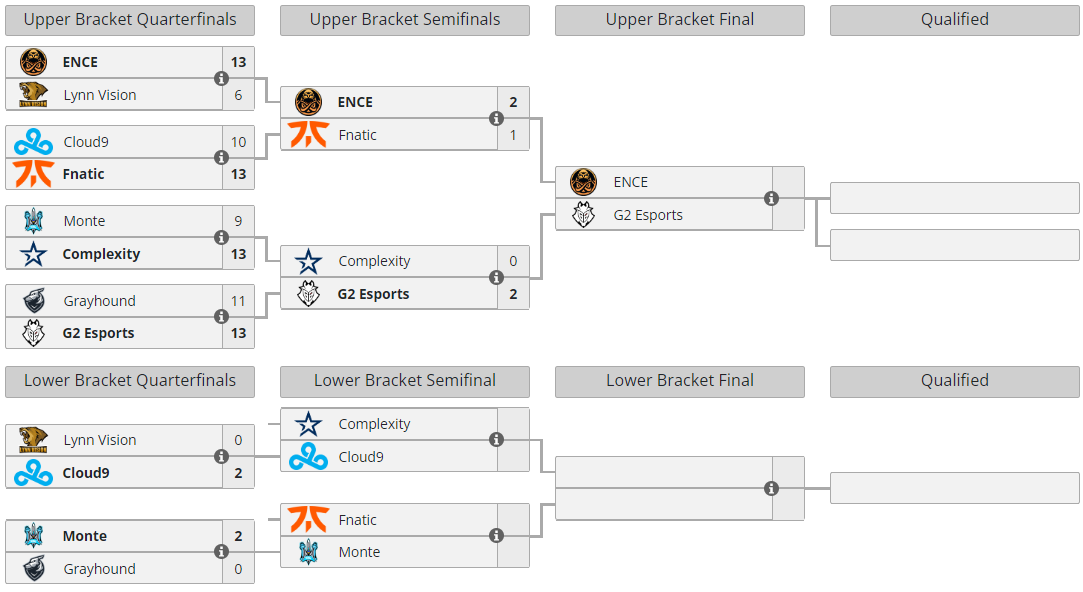 The full schedule and live broadcasts of IEM Sydney 2023 can be found on the tournament page on our website via this link.