ENCE, fnatic, Complexity and G2 off to winning start in Group B of IEM Sydney 2023
The first matches in IEM Sydney 2023 Group B have ended with victories for ENCE, fnatic, Complexity and G2. In their openers they defeated Lynn Vision, Cloud9, Monte and Grayhound.
Thus, the upper bracket semi-finals will feature matches between ENCE – fnatic and Complexity – G2. The losers dropped into the lower bracket, where they will fight for survival in matchups Lynn Vision – Cloud9 and Monte – Grayhound. All games are scheduled for tomorrow, October 17.
At the end of the playday, Group A participants will play their second matches. Next up is the matchups NAVI – MOUZ and Apeks – VERTEX, followed by fights Vitality – FaZe and BetBoom – GamerLegion.
The current Group B bracket looks as follows: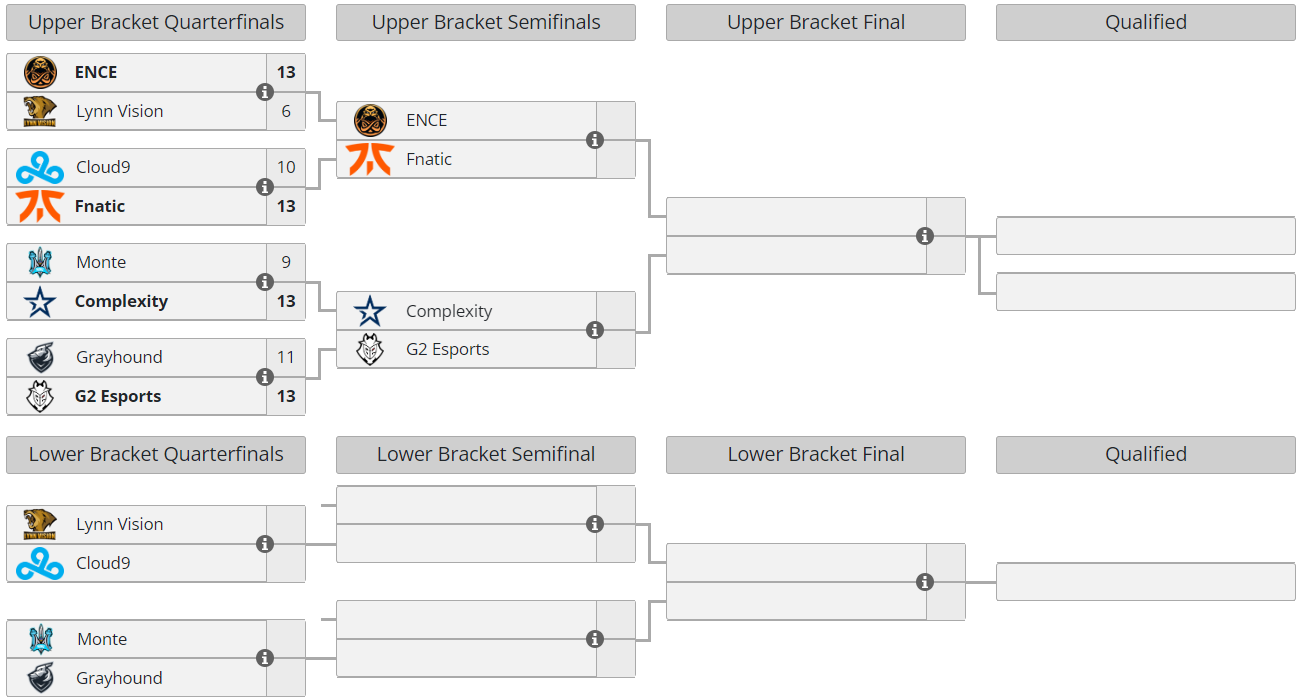 The full schedule and live broadcasts of IEM Sydney 2023 can be found on the tournament page on our website via this link.