Study: Liquid's positioning changes after summer transfers
Dust2.us published the results of its own study on how Liquid's positioning has changed after signing of Robert "Patsi" Isyanov and Aleks "Rainwaker" Petrov. The study is based on the first tournaments that took place after these acquisitions.
It has been observed that the players completely changed positions on one map, Ancient. While Rainwaker took over the anchor role on A site from Keith "NAF" Markovic, Patsi positioned himself on Middle instead of Mareks "YEKINDAR" Gaļinskis, who moved to Cave. At the same time, the Canadian switched his anchor point to B.
The changes affected Vertigo and Mirage, where Liquid changed three positions, leaving YEKINDAR and NAF on their usual positions. Moreover, the remaining Anubis, Inferno and Overpass show minimal deviations from Liquid's previous positioning, as newcomers took the positions of the departed Jonathan "EliGE" Jablonowski and Nick "nitr0" Cannella.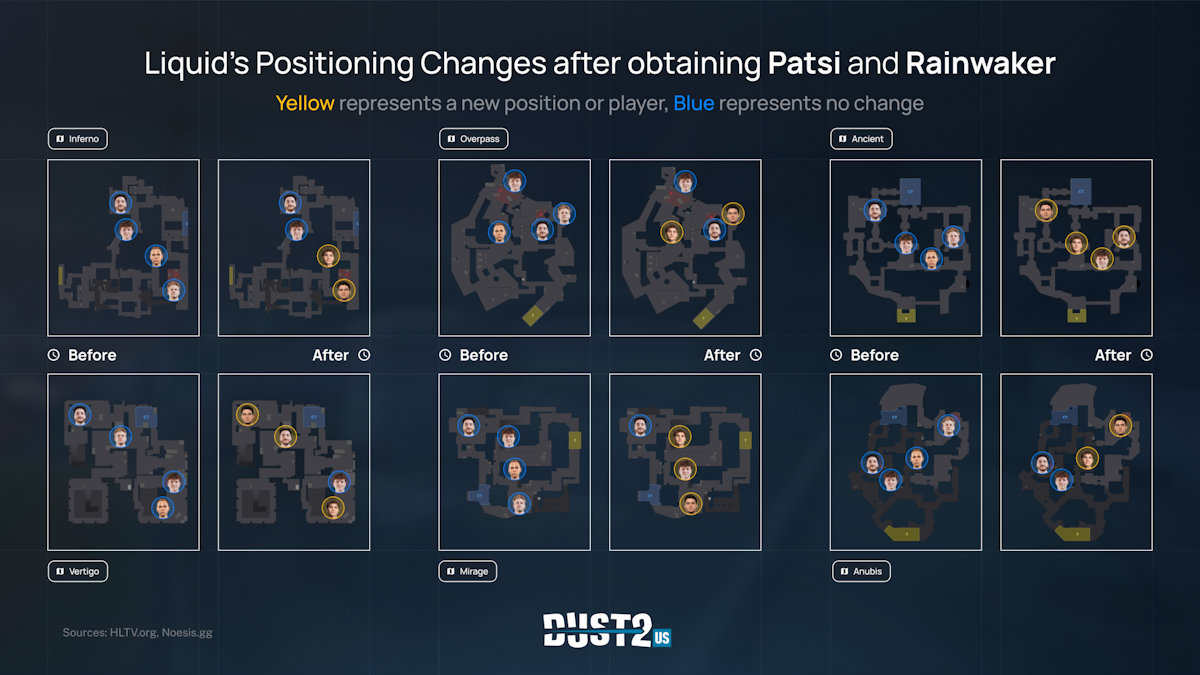 The authors also found out that Patsi took on more responsibility on T-side and was more likely to engage in opening duels, while IGL YEKINDAR was less frequently the first man in. Interestingly, Markovic, despite suggestions by journalists, retained his passive role even after Rainwaker's arrival.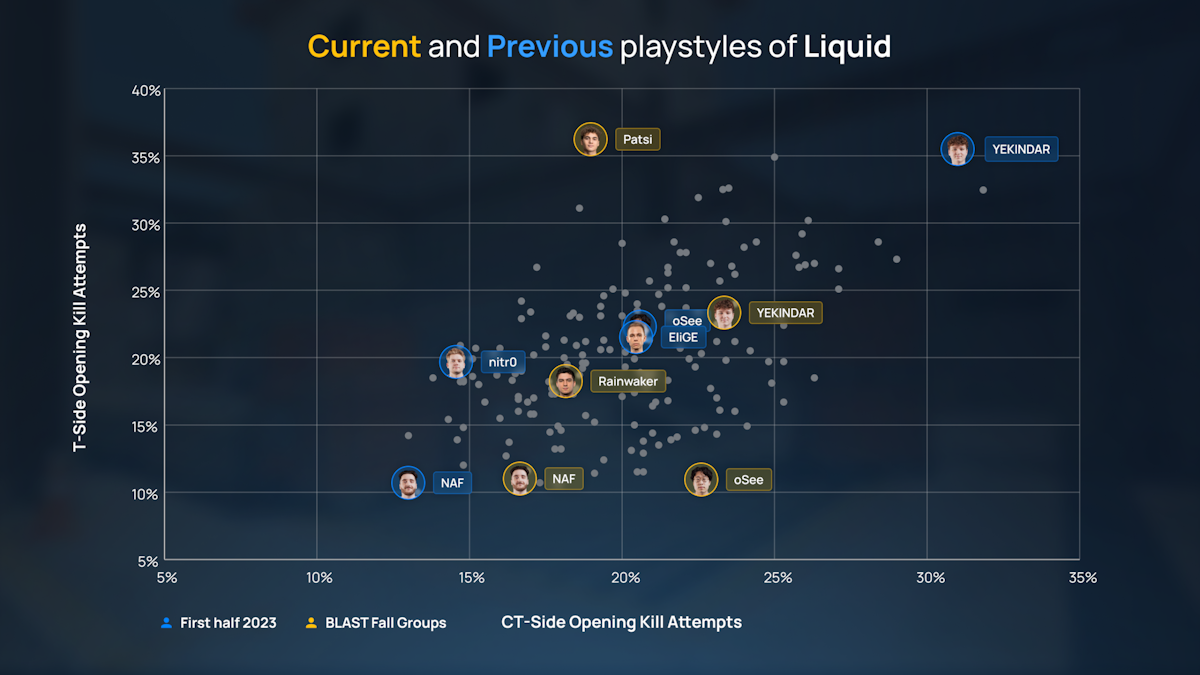 Origin: www.dust2.us