Best player of CS2 Beta Season is girl
The player under the nickname 月光 on the first place of the Counter-Strike 2 Beta Season Leaderboard turned out to be a girl. This was discovered by streamer ohnePixel during the broadcast on his Twitch channel, when he played several matches with the world's best.
According to the best player of CS2 matchmaking, her statistics on FACEIT is about 3K ELO. After CS Rating calibration, she received a score of 19k, which soon increased rapidly through an unbeaten streak.
At the moment, 月光 sits at CS Rating of 27,203. This is the result of 69 wins in 71 matches – the girl's winrate is an impressive 97.18%.
At the time of publication, Beta Season World Leaderboard looks as follows: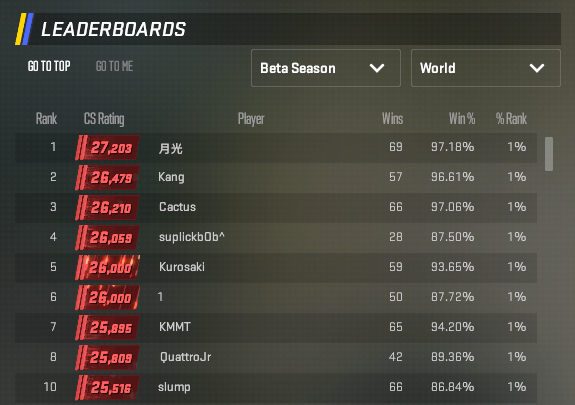 Origin: www.twitch.tv