Monte and fnatic eliminated from IEM Cologne 2023
The penultimate day of the IEM Cologne 2023 group stage has ended. In the final matches, Monte and fnatic suffered their second losses, getting relegated from the tournament.
Ukrainian team lost to Cloud9 with a scoreline of 0:2 – 14:16 on Anubis and 11:16 on Ancient. In turn, fnatic fell to GamerLegion with a scoreline of 1:2 – 16:5 on Vertigo, 12:16 on Inferno and 17:19 on Ancient. At the event, the teams secured 9th-12th place and $16,000 in prizes each.
In turn, Cloud9 and GamerLegion advanced to the final of the Group A lower bracket, where tomorrow, August 1, they will compete for a ticket to the event playoffs.
Group A current bracket looks as follows: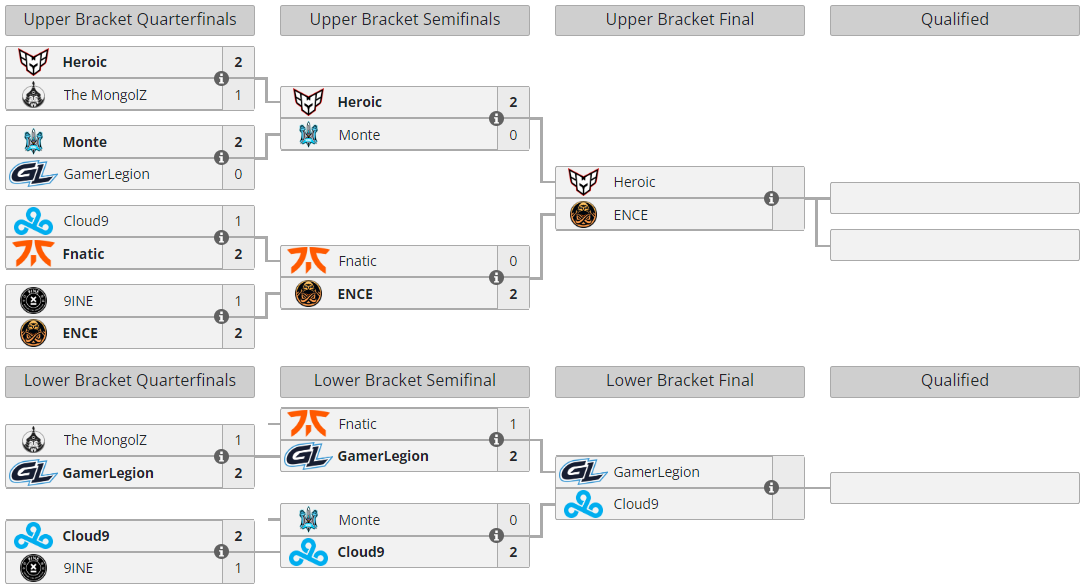 The full schedule and live broadcast of IEM Cologne 2023 can be found on the tournament page via this link.