NIP climb to No. 7 in HLTV.org ranking
HLTV.org weekly ranking update saw Swedish team NIP climbing one position to occupy No. 7.
Also, Astralis entered the top 10, ousting Cloud9 and Monte. Among other notable changes in the ranking, it is worth to highlight the progress of fnatic and 9INE, which occupy 15th and 18th places, respectively, as well as the significant climb of OG, as the roster has climbed to No. 25.
BIG continue to lose its position in the ranking. The team has lost four positions and dropped to No. 29.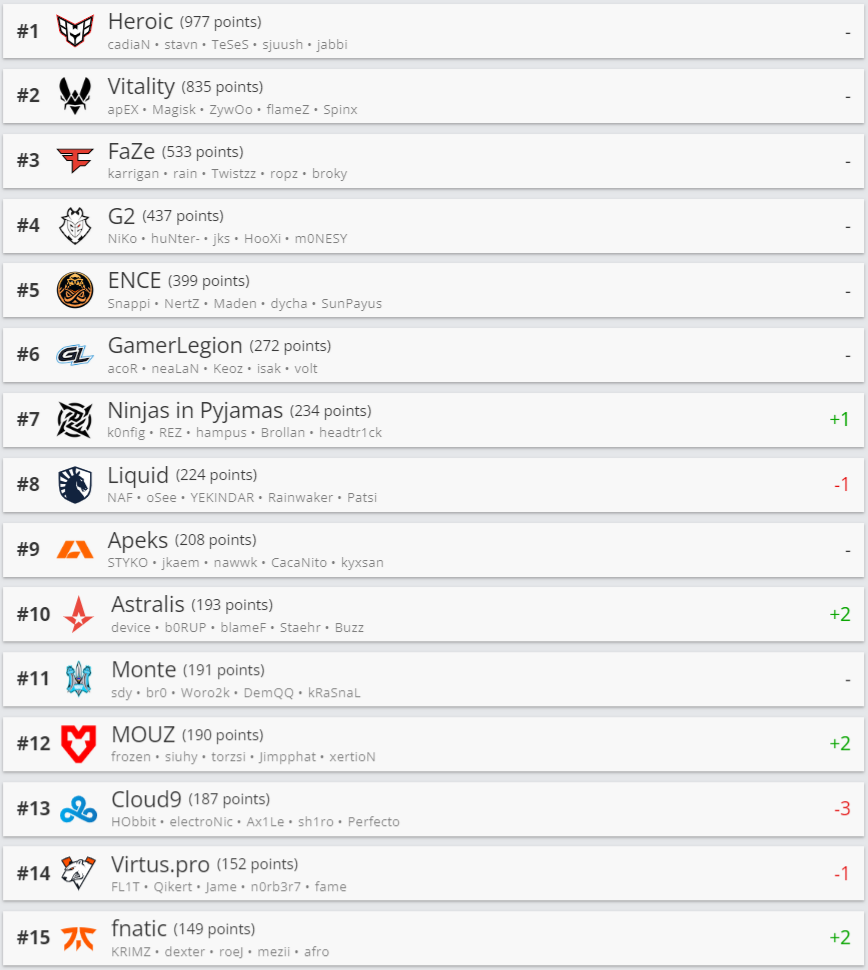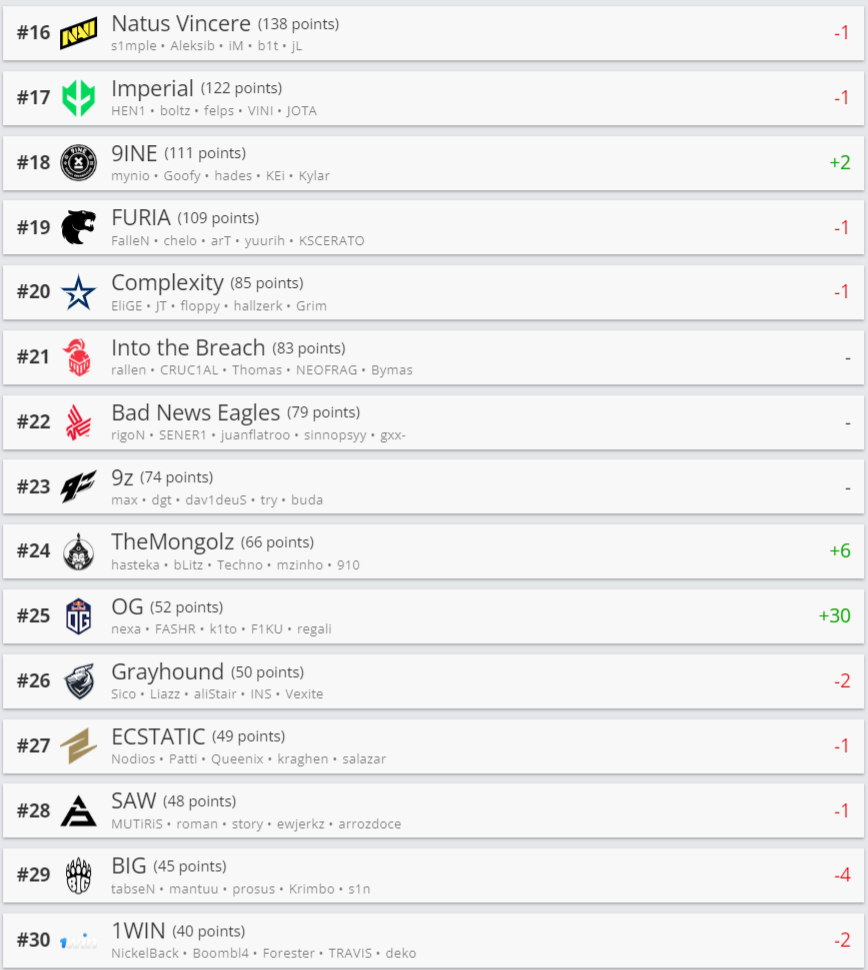 HLTV.org's ranking is updated weekly and primarily takes into account the results of the last two months. Teams' achievements over the past year are also considered, with the number of points for past successes decreasing each month.
Origin: www.hltv.org