NAVI's new roster secure No. 30 in HLTV.org ranking
HLTV.org weekly ranking update saw NAVI securing their first points and climbing to No. 30 due to the opening matches at BLAST Premier Fall Groups 2023.
GamerLegion continue to strengthen their position, despite parting ways with two players, as the roster has climbed to No. 6, ousting Cloud9, which fell to No. 8. Liquid also climbed to No. 7.
Other notable changes include FURIA losing two lines and dropping to No. 16, as well as Complexity returning to the top 20 of the ranking.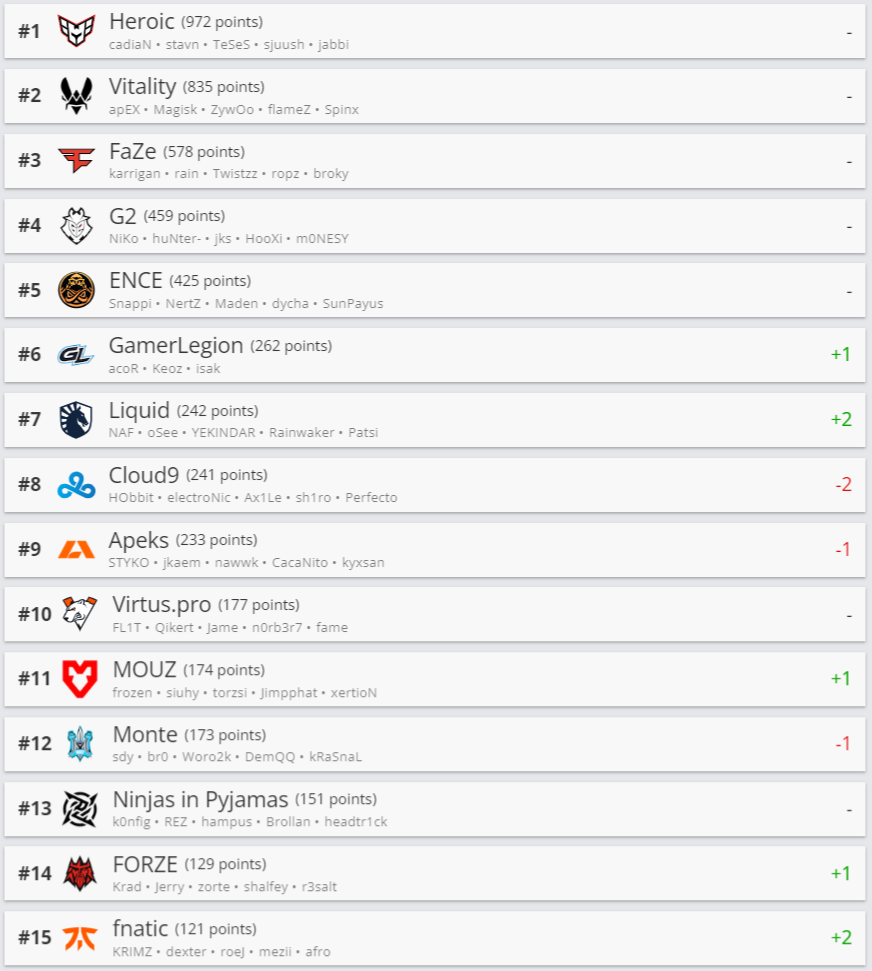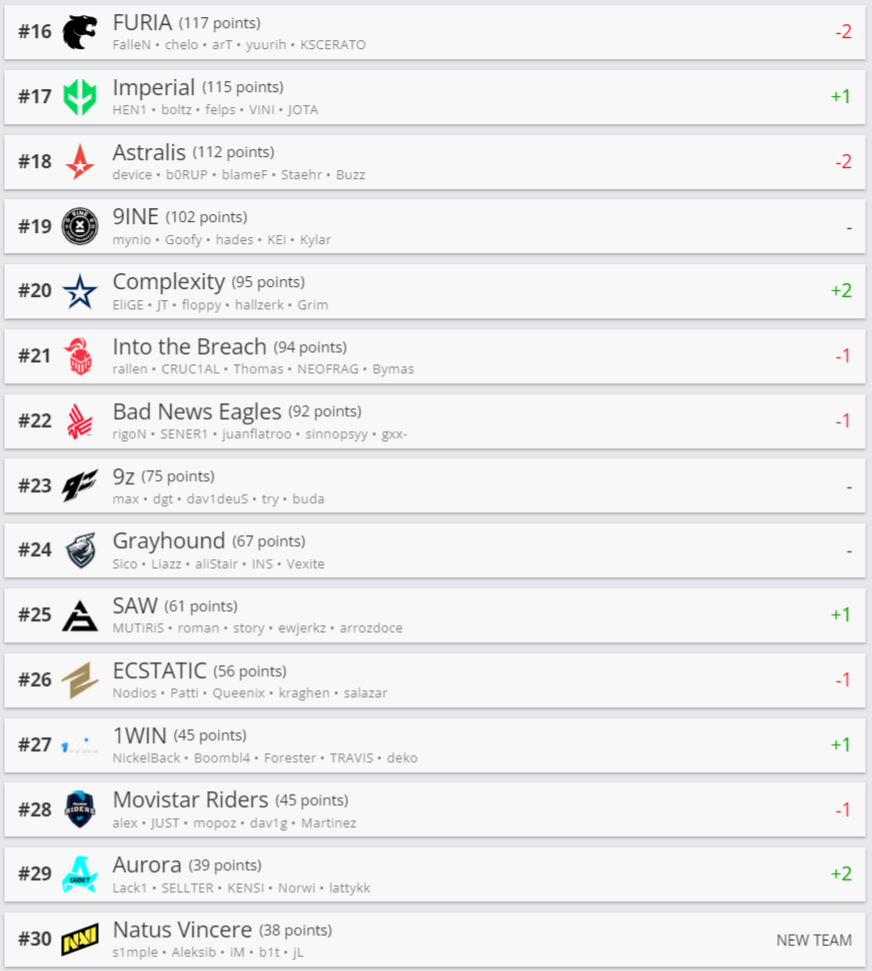 HLTV.org's ranking is updated weekly and primarily takes into account the results of the last two months. Teams' achievements over the past year are also considered, with the number of points for past successes decreasing each month.
Origin: www.hltv.org