FaZe defeat OG in Group C opener at BLAST Premier Fall Groups 2023
In the Group C at BLAST Premier Fall Groups 2023, FaZe defeated OG with a scoreline of 2:0 on maps – 16:14 on Inferno and 16:9 on Mirage.
The match between FaZe and OG was the first one in the Group C. Tomorrow, July 15, at 12:00 CET, two more members of the quartet, G2 and Liquid, will kick off their performance, facing off.
Two games of Group A will also take place as part of tomorrow's playday. At 15:00 CET, Vitality and Complexity will face off for advancing to the final of the group, while at 18:30 CET, Evil Geniuses and NIP will compete for the highest seed in the next stage of the tournament.
The current Group C bracket looks as follows: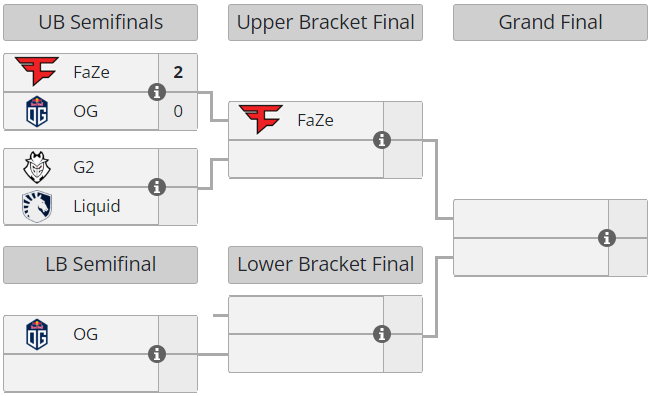 The full schedule, up-to-date results and live broadcast of BLAST Premier Fall Groups 2023 are available on the tournament's page on our website via this link.