Heroic top HLTV.org ranking
HLTV.org weekly ranking update saw Heroic securing No. 1, as the Danish grand ousted Vitality, which had been the undisputed leaders since mid-May.
Notably, Vitality lost the lead, in particular, due to roster changes. A few days earlier, Shahar "flameZ" Shushan replaced Peter "dupreeh" Rasmussen, which led to the team losing 98 points.
At the same time, GamerLegion and MOUZ strengthen their positions in the top ten, ousting NAVI and Liquid, respectively. The rest of the ranking also had some changes.
In particular, OG and BIG, which were in the top 20 last week, dropped from the top 30. In turn, Movistar Riders and MIBR entered the list.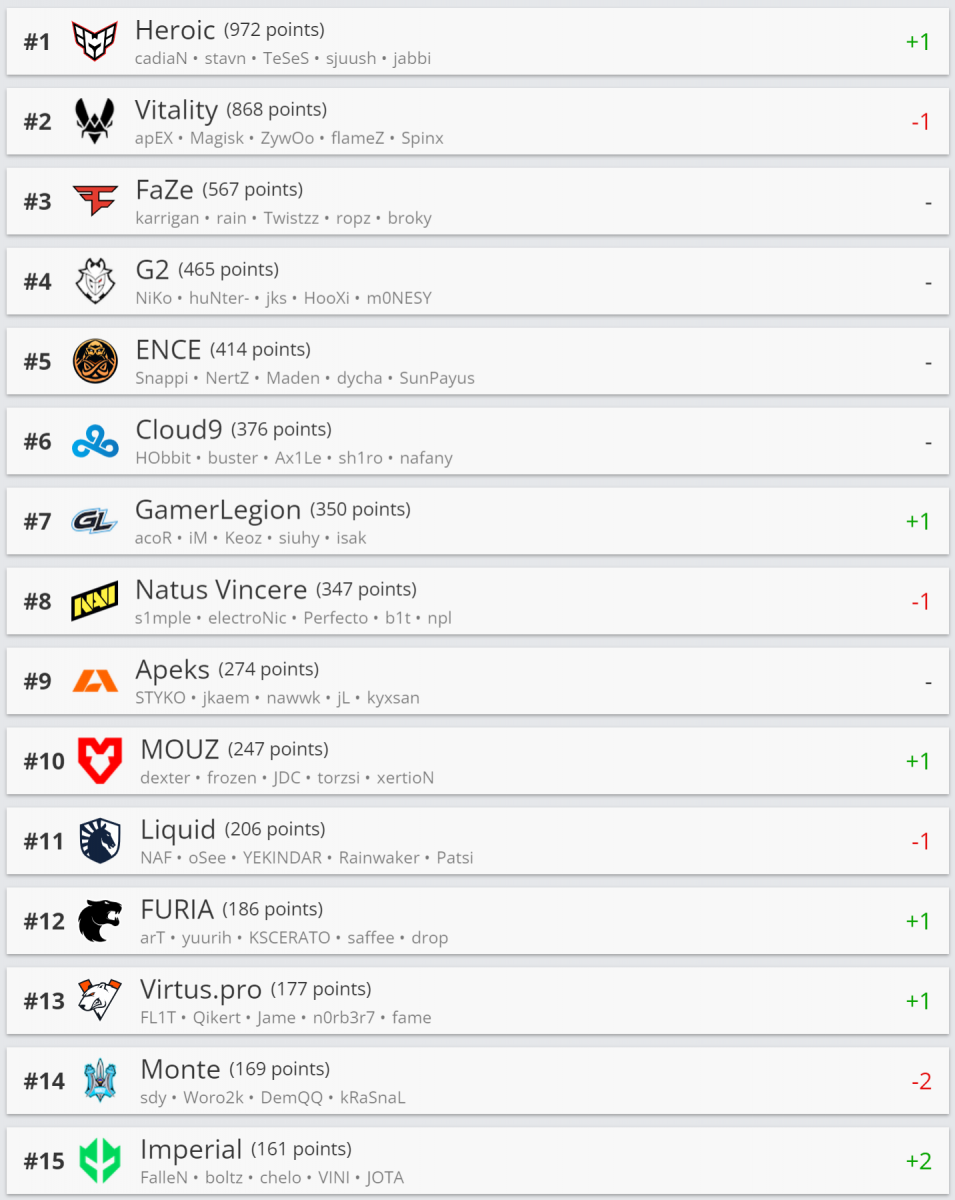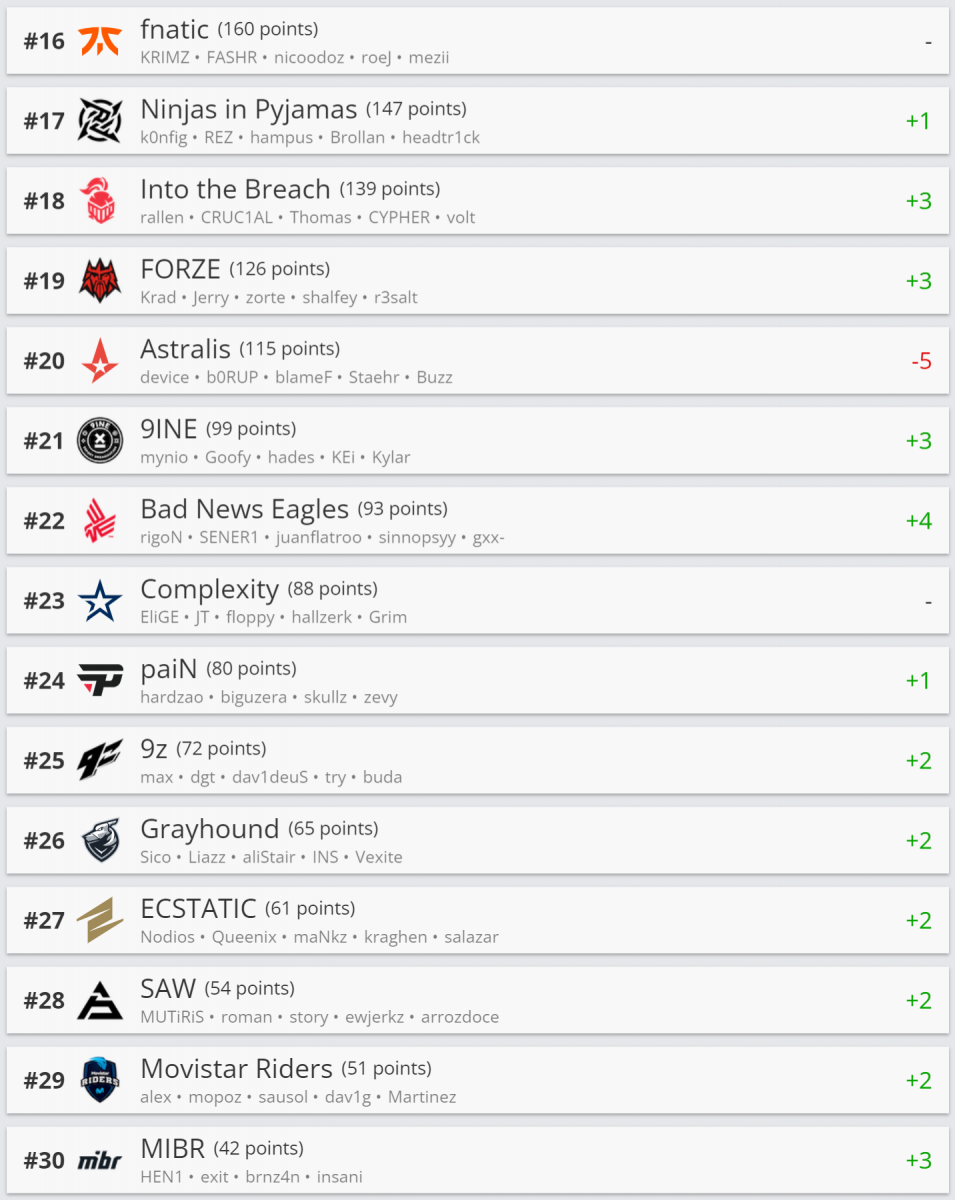 HLTV.org's ranking is updated weekly and primarily takes into account the results of the last two months. Teams' achievements over the past year are also considered, with the number of points for past successes decreasing each month.
Origin: www.hltv.org