ZywOo records most kills per 30 rounds at LAN tournaments
Vitality's AWPer Mathieu "ZywOo" Herbaut recorded the most kills per 30 rounds at LAN tournaments in the first half of 2023. According to statistics provided by HLTV.org via their official Twitter account, the French player averaged 24.8 frags.
Cloud9's sniper Dmitry "sh1ro" Sokolov is a runner-up with 23.8 frags. Danish player Nicolai "device" Reedtz from Astralis took third place with 23.1 frags.
GamerLegion's Mihai "iM⁠" Ivan from (23 frags) and Vitality's Lotan "Spinx" Giladi (22.7 frags) also got into the top 5.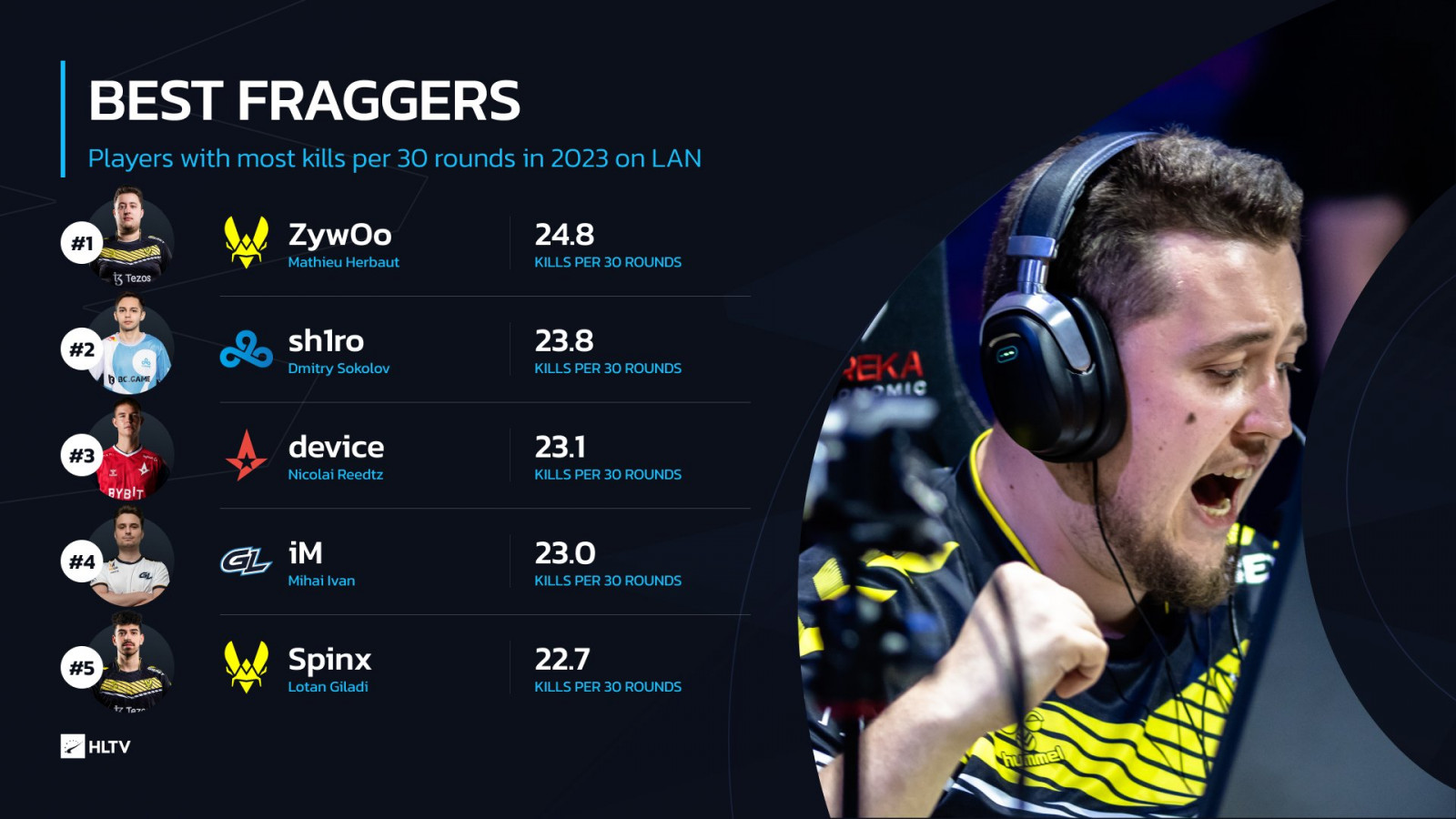 List of the best players also included Sergey "Ax1Le" Rykhtorov (22.7), Aleksandr "zorte" Zagodyrenko (22.6), Oleksandr "s1mple" Kostyliev (22.6), Nikola "NiKo" Kovač (22.6) and Ilya "m0NESY" Osipov (22.6).
Origin: twitter.com