Jerry holds record for most maps played in ond club
FORZE's IGL Andrey "Jerry" Mekhryakov holds the record for most maps played in one organization among all pro players, as HLTV.org shared via their official Twitter account.
Jerry has played 1,773 maps for the Russian club. Mekhryakov has been competing for FORZE since 2017.
fnatic's Freddy "KRIMZ" Johansson is a runner-up with 1,755 maps played for the British organization. Liquid's Jonathan "EliGE" Jablonowski took third place, having played 1,744 for the American club.
The top five also included Jesper "JW" Wecksell (1,654 maps for fnatic) and Patrik "f0rest" Lindberg (1,627 maps for NIP).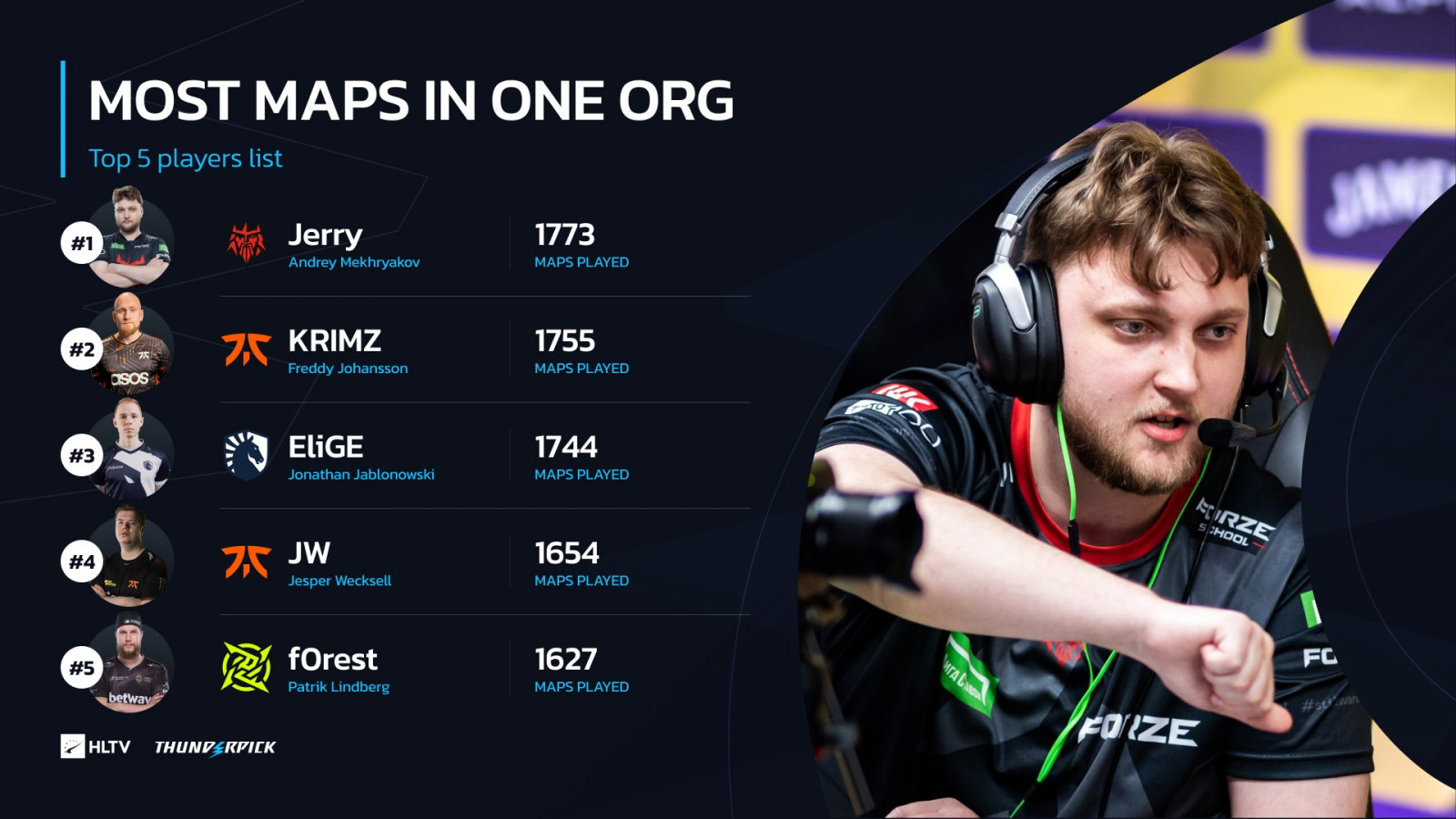 Yesterday FORZE officially announced that Jerry is allowed to consider transfer offers from other clubs
Origin: twitter.com