ZywOo is best-performing player at big events in first half of 2023
HLTV.org took it to Twitter to present statistics on the best-performing players at the biggest tournaments in the first half of 2023. Vitality's AWPer Mathieu "ZywOo" Herbaut headed the list, having recorded an average rating of 1.32 after 56 maps played.
Cloud9's AWPer Dmitry "sh1ro" Sokolov is a runner-up with a 1.21 average rating. MOUZ's David "frozen" Čerňanský secured third place, as Slovak recorded a rating of 1.20.
NAVI's Oleksandr "s1mple" Kostyliev and FURIA's Kaike "KSCERATO" Cerato also got into the top 5 both with a rating of 1.19.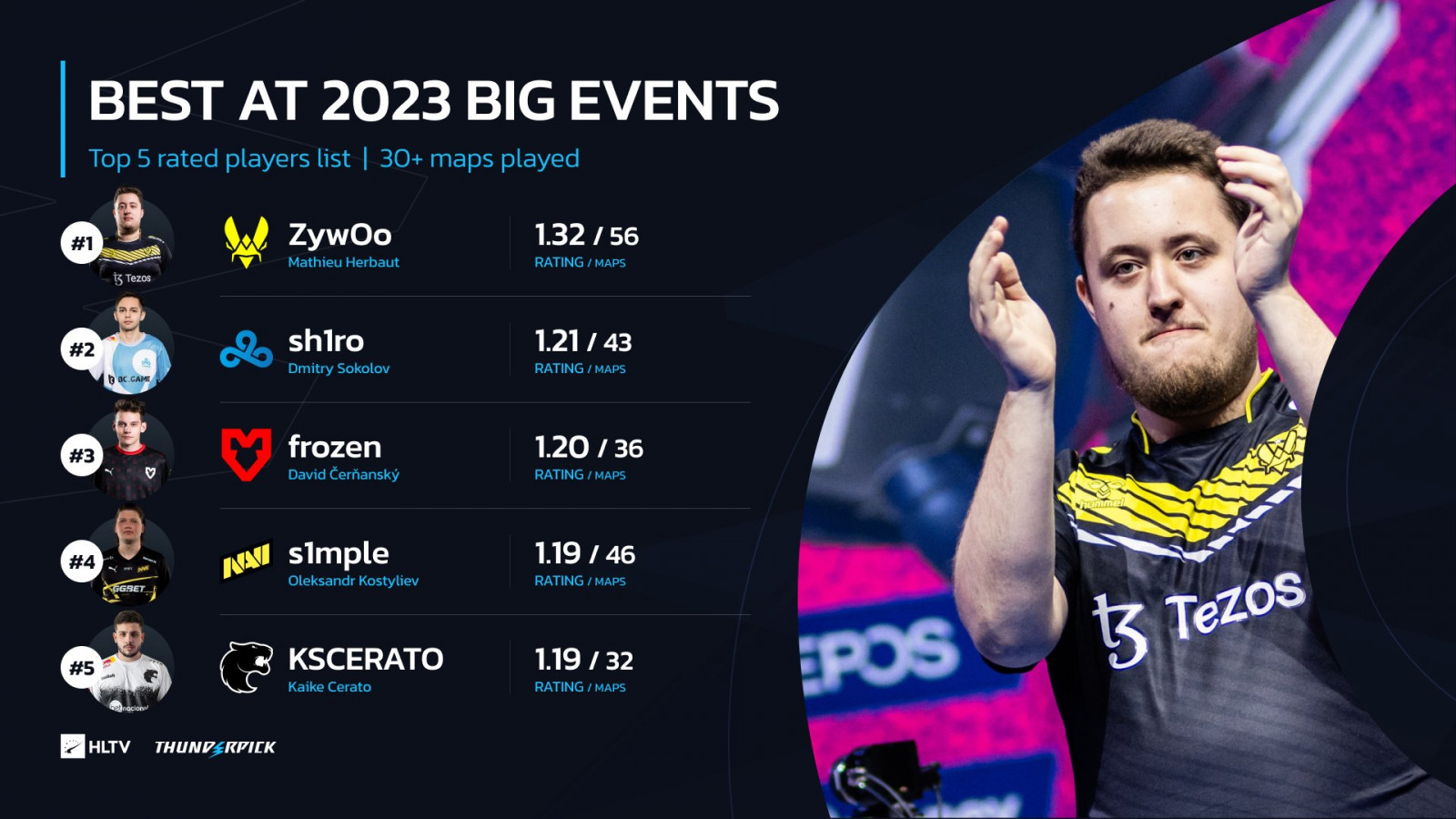 Sergey "Ax1Le" Rykhtorov (1.18), Martin "stavn" Lund (1.17), Robin "ropz" Kool (1.17), Ilya "m0NESY" Osipov (1.17), Lotan "Spinx" Giladi (1.16) and Nikola "NiKo" Kovač (1.16) are also among the best-performing players at big events.
Origin: twitter.com