Valve add capsule with BLAST.tv Paris Major 2023 Champion Stickers to game
Tonight, Valve released an update for CS:GO, in which they added stickers of the BLAST.tv Paris Major 2023 champion to the game. Signature autographs of Vitality players are already available in a special section for $0.99.
Just like after the previous Majors, the section with winner stickers contains a separate Champion tag. Autographs are available in four variants: normal, holographic, glitter and gold.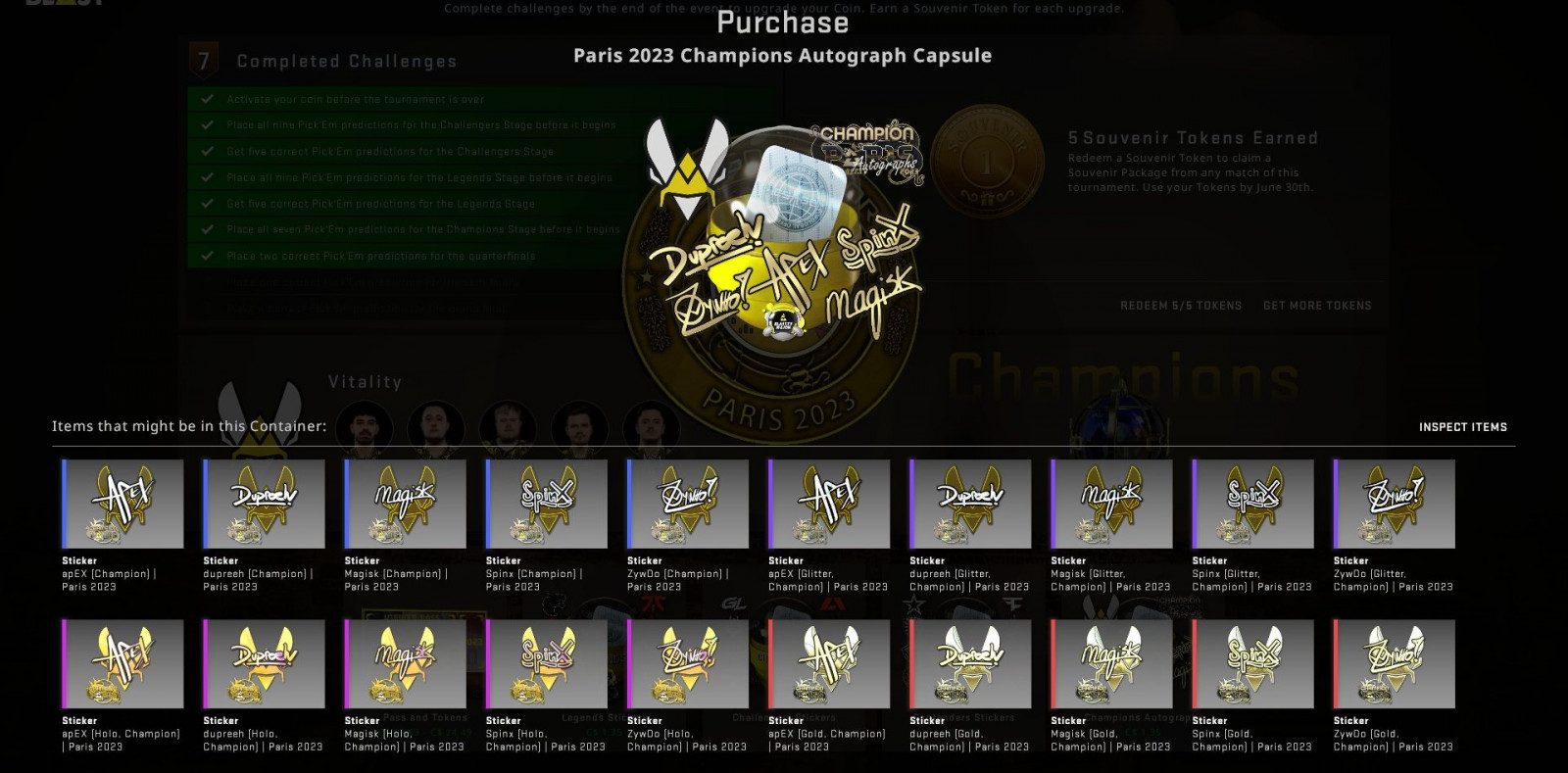 In the update, Valve did not add discounts for capsules. Also, the developers did not mention the percentage of sales from stickers, since exactly half of them usually goes to the roster and organization.
Origin: www.counter-strike.net