HLTV.org unveils best five of BLAST.tv Paris Major 2023
HLTV.org has unveiled the top five players of the recent BLAST.tv Paris Major 2023. The all-star roster is made up of the strongest esports athletes in each role.
Quite predictably, Vitality's Mathieu "ZywOo" Herbaut, who also received an MVP award of the Major, became team's AWPer. Together with him, his teammate Lotan "Spinx" Giladi got into the team as a closer.
Liquid's Keith "NAF" Markovic secured an anchor role in the all-star roster. GamerLegion's Kamil "siuhy" Szkaradek is featured as IGL. The Pole's teammate Mihai "iM⁠" Ivan was chosen as opener.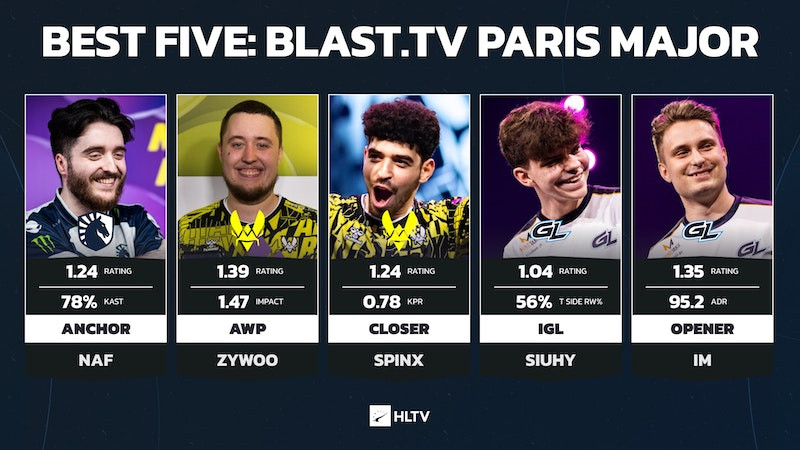 BLAST.tv Paris Major 2023 played out from May 8 to 21 in the capital of France. Vitality won the tournament by besting GamerLegion in the final.
Origin: www.hltv.org