FaZe, NIP, OG and Vitality off to successful start at ESL Pro League Season 17
Group C openers at ESL Pro League Season 17 started with FaZe, NIP, OG and Vitality securing their first victories and advancing to the upper bracket semi-finals.
FaZe confirmed their status as favorites against Rooster (16:6 on Nuke and 16:7 on Inferno), NIP took over paiN (16:13 on Nuke and Inferno), OG defeated 00NATION (22:18 on Ancient and 16:6 on Mirage), and Vitality breezed past Grayhound (16:4 on Inferno and 16:5 on Vertigo).
On March 9, two matches of Group C's upper bracket will play out, with the following pairs of opponents facing off: FaZe – NIP and OG – Vitality. There will also be matches between rosters that lost during the first playday: Rooster – paiN and 00NATION – Grayhound.
The current Group C bracket looks as follows: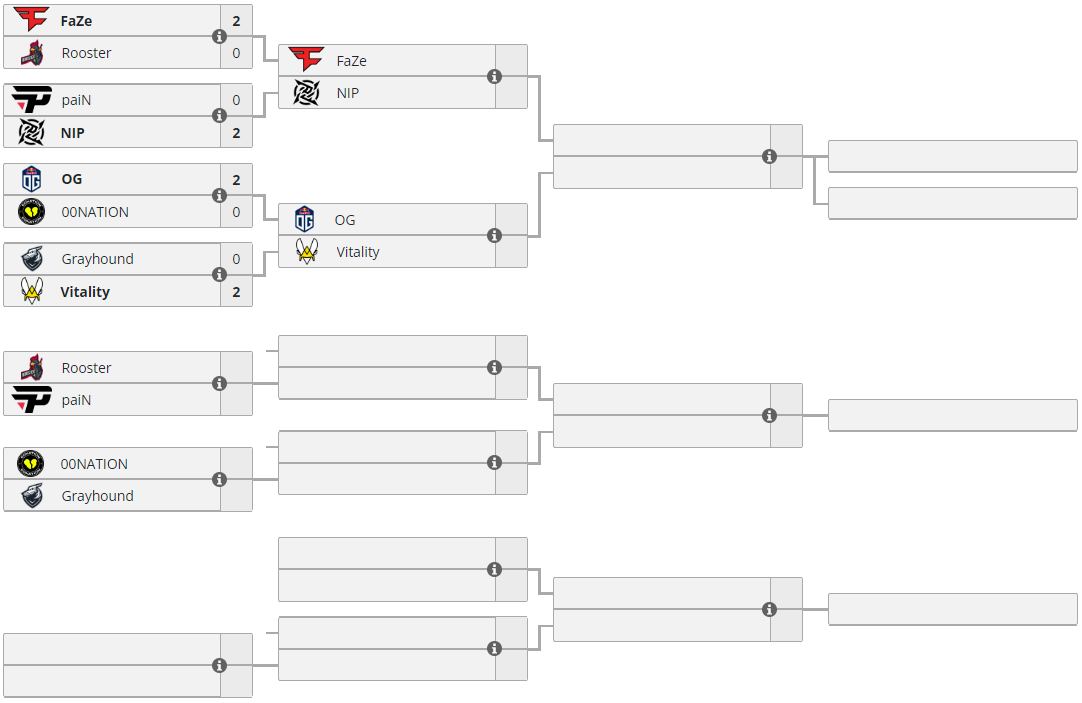 The full schedule, up-to-date results and live broadcast of ESL Pro League Season 17 can be found on the tournament page on our website via this link.