Complexity, paiN, Imperial and BESTIA through to Americas RMR
The first winners of the qualifiers for the Americas RMR event, which are held separately for North and South America, have been determined. Spots at the qualifying competition for BLAST.tv Paris Major 2023 were secured by Complexity, paiN, Imperial and BESTIA.
Complexity and paiN made it to the RMR tournament from the North American region, where they won three matches in a row. In the decisive games, MIBR defeated Complexity (10:16 on Anubis, 16:5 on Nuke and 16:10 on Ancient), while the Brazilian team prevailed over the timbermen roster (16:12 on Mirage and 16:8 on Overpass).
The current results of the North America closed qualifier are: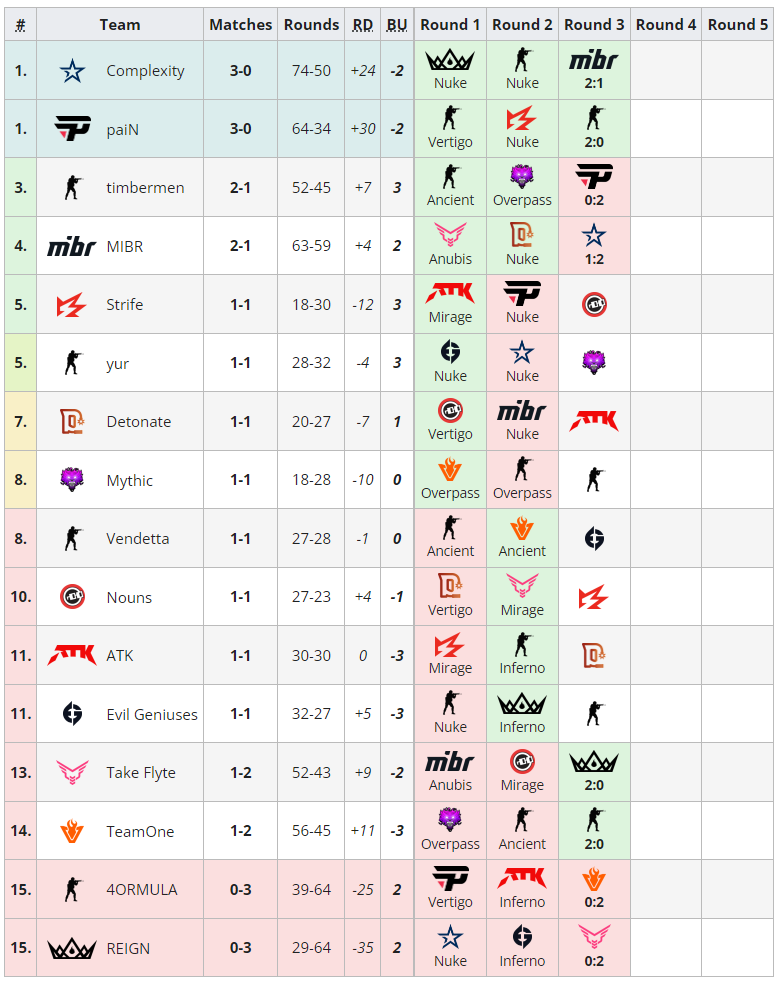 Imperial and BESTIA qualified from South America, where, after two victories in best-of-ones, they battled for a place at the RMR event in best-of-three matches. Gabriel "FalleN" Toledo's men bested Fluxo (16:11 on Overpass and 16:9 on Vertigo), while the Argentinian squad emerged victorious against ODDIK (16:12 on Anubis and 16:11 on Overpass).
The current results of the South America closed qualifier look as follows:
Based on the results of the closed qualifiers, the seven best teams from North and South America will proceed to the general Americas RMR tournament. Among the teams vying for five tickets to BLAST.tv Paris Major 2023 from April 5-9 will also be Liquid and FURIA, who were invited directly.