sh1ro is the best player of 2022 by average number of trade kills per round
Cloud9's AWPer Dmitry "sh1ro" Sokolov topped the ranking of 2022's best players in terms of the average number of trade kills per round. The statistics was posted on HLTV.org's official Twitter page.
Over the past year, Sokolov averaged 0.162 kills per round immediately after the death of his teammate. The top 5 in this respect also features Heroic's Martin "stavn" Lund, BIG player Josef "faveN" Baumann, as well as FaZe and Vitality's snipers in Helvijs "⁠broky" Saukants and Mathieu "ZywOo" Herbaut, respectively.
Worth noting that only those esports athletes who last year played more than sixty maps could qualify for making the ranking.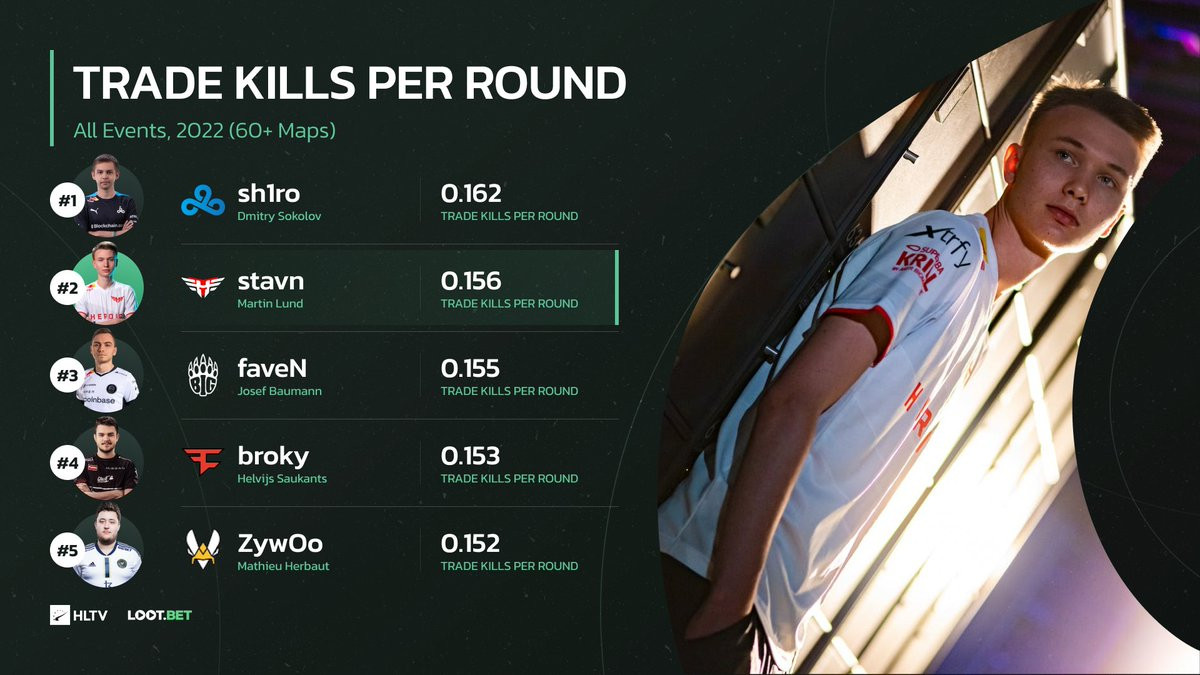 Previously HLTV.org revealed the strongest players of 2022 by a number of other statistics. Among other things, G2's leader Nikola "NiKo" Kovač headlined the list of the best openers while Liquid's Mareks "YEKINDAR" Galinskis stood out with the highest number of headshots per round.
Origin: twitter.com