m0NESY posts the highest rating in a series at 2022's big events
G2's AWPer Ilya "m0NESY" Osipov has topped the ranking of 2022's most notable series performances at big events, according to the infographic posted on HLTV.org's Twitter page.
The 17-year-old Russian recorded an impressive 1.94 rating against Outsiders at BLAST Premier World Final 2022. The top 3 in this respect also features Dmitry "sh1ro" Sokolov (Cloud9) and Oleksandr "s1mple" Kostyliev (NAVI), with the latter also taking fourth place in the presented ranking.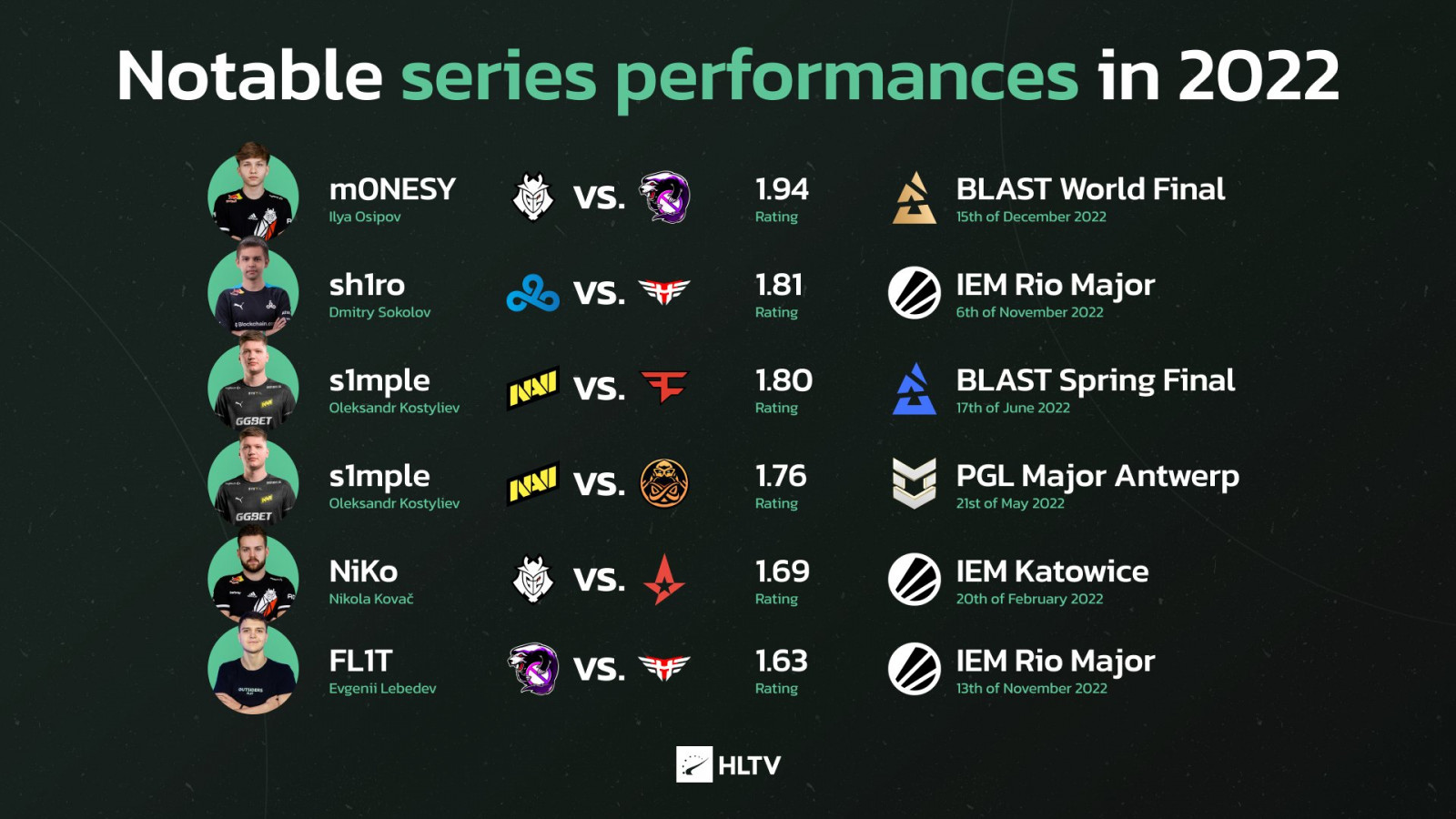 Earlier, HLTV.org revealed the list of the best performances by individual players at big events in 2022. Headlining the leaderboard is Vitality's sniper Mathieu "ZywOo" Herbaut with a 1.42 rating at ESL Pro League Season 16.
Origin: twitter.com