NAVI drop to ninth spot in HLTV.org's ranking
HLTV.org's ranking of the best teams in the world saw the first update in 2023. The most significant change was the regression of NAVI, who dropped to the ninth spot and were overtaken by FURIA and Cloud9, who now sit in sixth and eighth places, respectively.
The deterioration of NAVI's position is caused by a change in the roster which now does not feature Viktor "sdy" Orudzhev. The Ukrainian's place until at least mid-February, when IEM Katowice 2022 takes place, will be taken by his young compatriot Andrii "npl" Kukharskyi.
The ninth spot in HLTV.org's ranking is the worst result for NAVI in more than two years. The last time the Black-and-Yellow side, consistently ranked among the pro scene's leaders, was this low was in December 2019, when they were placed outside the top 10.
Besides the aforementioned changes, which took place within the ten strongest teams in the world, the position of many other teams in the ranking did not significantly change over the week. The reason for all these changes is decay in points for previous events.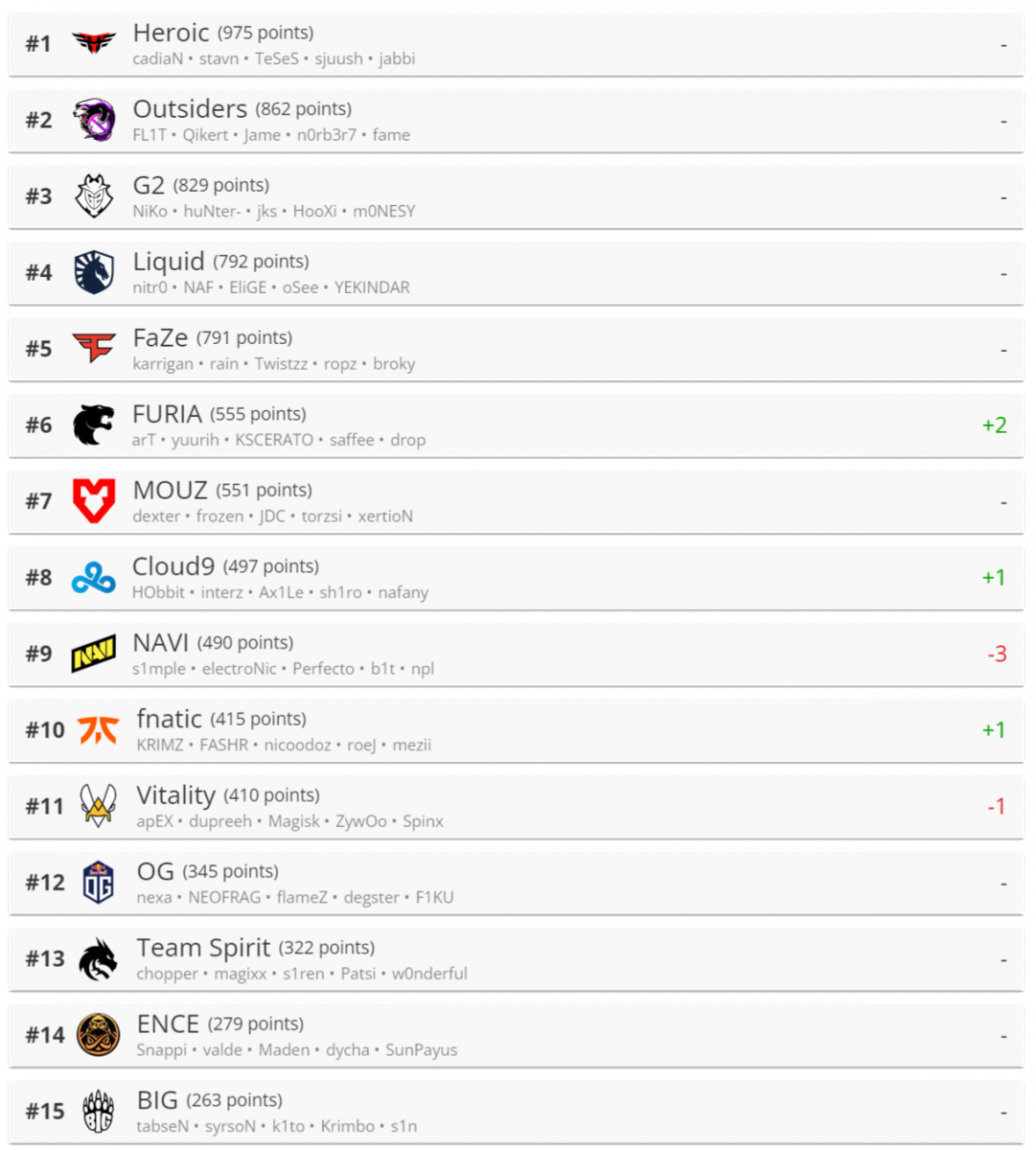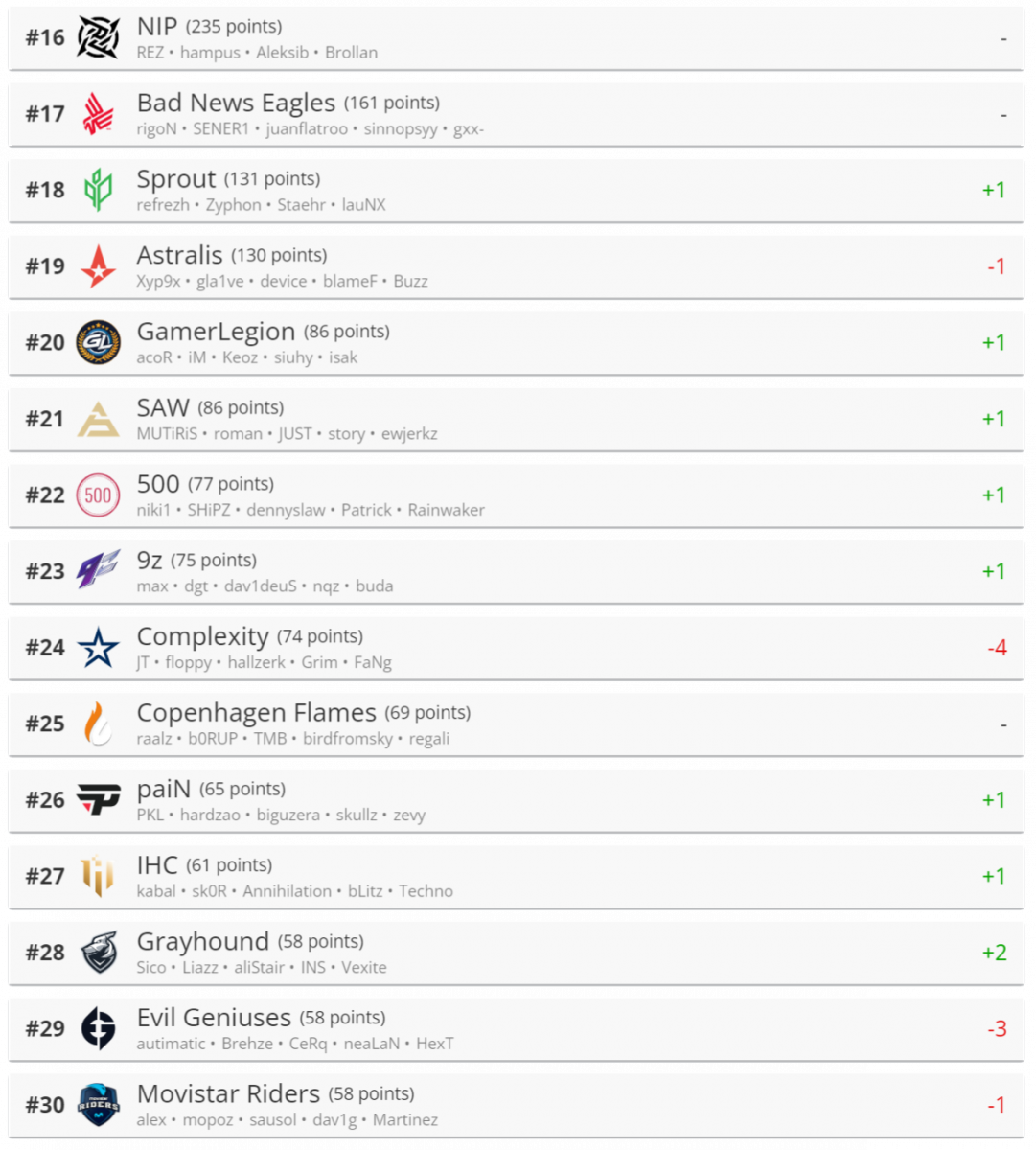 HLTV.org's ranking is updated weekly and primarily takes into account the results of the last two months. Teams' achievements over the past year are also considered, with the number of points for past successes decreasing each month.
Origin: www.hltv.org