KSCERATO is the best player of 2022 by 1v1 clutch win percentage
FURIA's Kaike "KSCERATO" Cerato ended 2022 with the best 1v1 clutch win percentage in the CS:GO pro scene, according to the statistics published by HLTV.org on its Twitter page.
During the past year, KSCERATO was left alone against the last opponent 22 times and converted 17 of those situations. In percentage terms, the Brazilian's success rate in 1v1 clutches was 77.3%.
Following FURIA's member on the presented list are Fredrik "REZ" Sterner from NIP (75.9% win rate in 1v1 situations, 22 wins-7 losses), NAVI's sniper Oleksandr "s1mple" Kostyliev (75%, 30-10), ENCE's Paweł "dycha" Dycha (72.7%, 16-6) and BIG player Karim "Krimbo" Moussa (71.4%, 15-6).
To make it to the ranking of the best 1v1 clutchers, one had to meet the following criteria set by HLTV.org authors: players from a top 20 team of the world ranking and more than 20 clutch attempts at tier-1 events.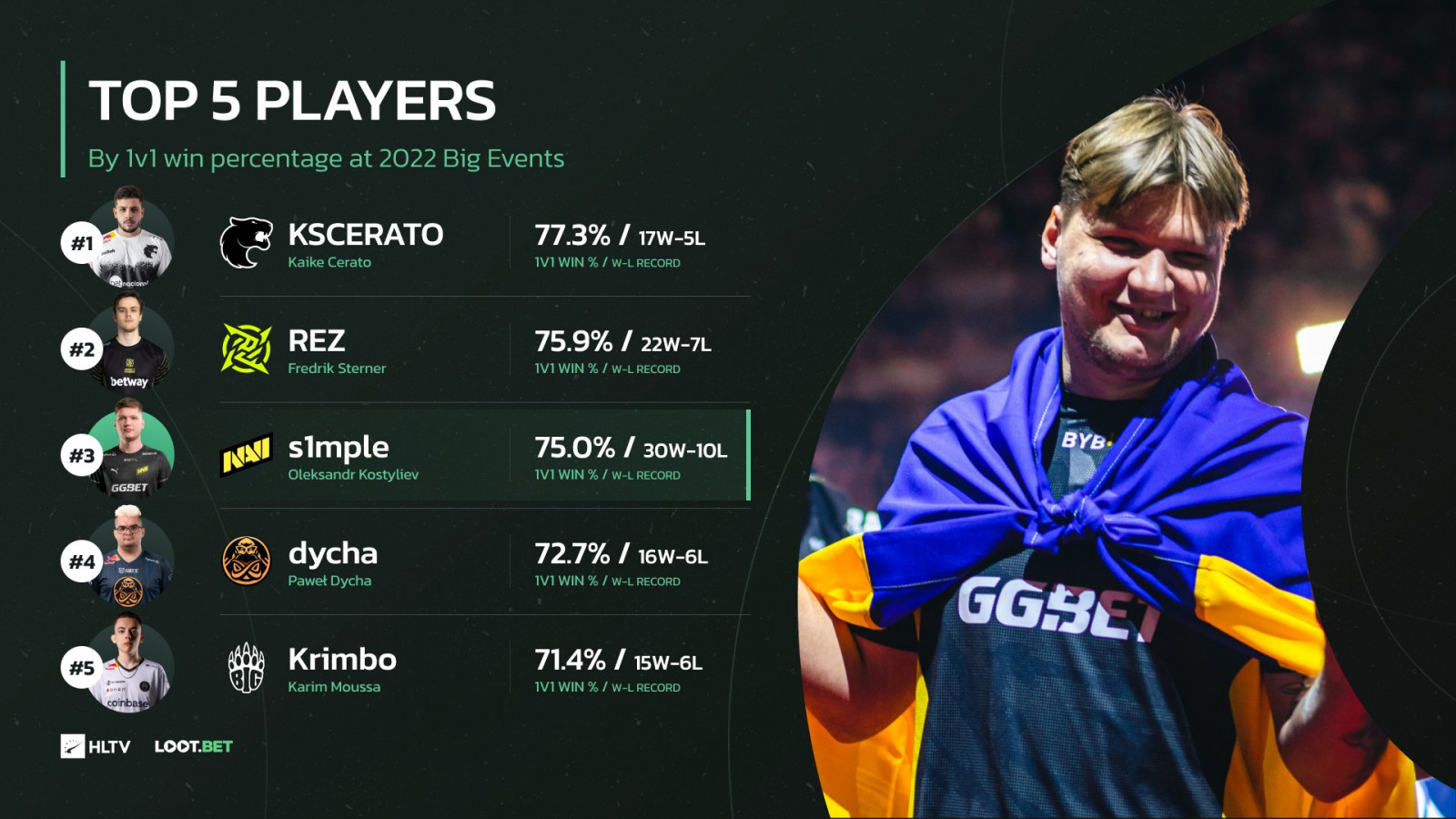 Earlier, HLTV.org revealed the best players of 2022 in terms of the number of wins in the rounds where they were left alone against one or more opponents. Cloud9's AWPer Dmitry "sh1ro" Sokolov headlined the leaderboard in this respect.
Origin: twitter.com