CS:GO's average player count in December amounts to 629.3K
The average player count in CS:GO in December 2022 amounted to 629,325. According to analytical service Steam Charts, this is 8,319 or 1.3% more than that in November.
After a decrease in the average player count in September and October, it continues to grow for the second consecutive month. In November, the increase was 2%, which is not significantly higher than in the last month of 2022.
Besides the growth of the average number of players, the game's concurrent players peak in December decreased by 5.7% to amount to 1,065,079, making it the worst showing in the last four months.
CS:GO's player count statistics for the past 12 months is as follows: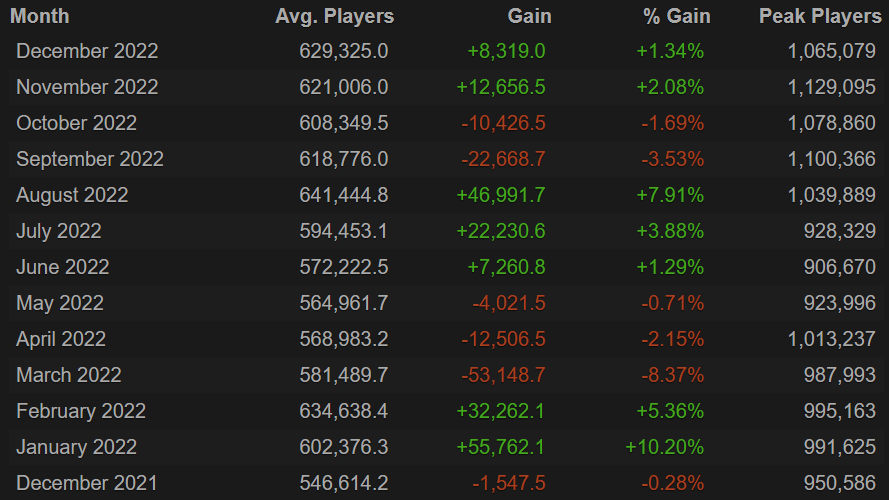 Origin: steamcharts.com