MOUZ, FURIA and Cloud9 improve their position in HLTV.org ranking's top 10
HLTV.org's ranking of the best teams in the world saw yet another weekly update. The most significant change was the progress of MOUZ, FURIA and Cloud9 within the top 10.
Among the top 30, improvements in the position on the ranking also concerned G2, Astralis, Complexity, paiN, 9z, Movistar Riders, Fluxo and 500. In turn, Liquid, NIP, Bad News Eagles, Imperial and Evil Geniuses lost some ground.
The only new name within the top 30 is SAW, who ousted 00NATION.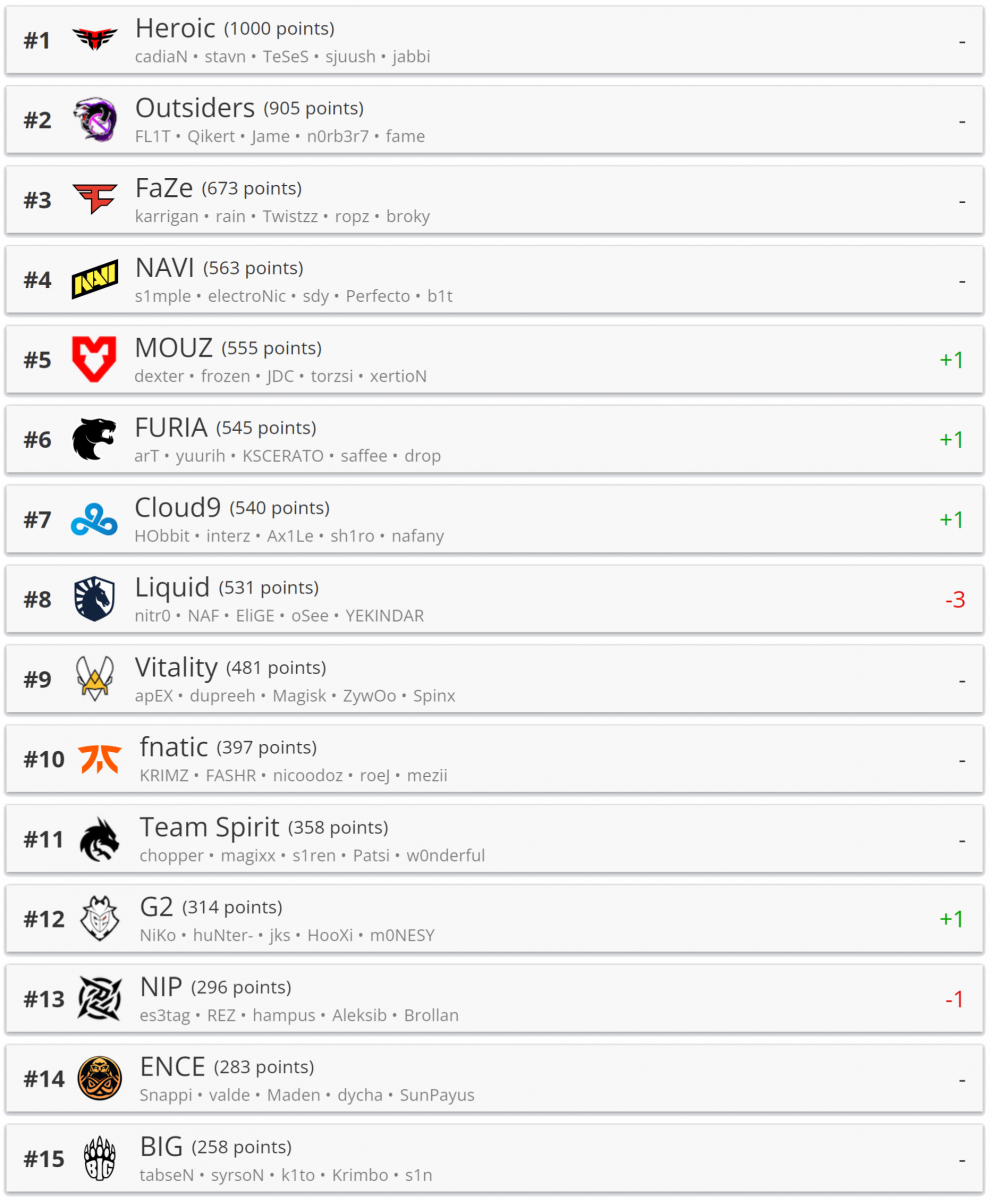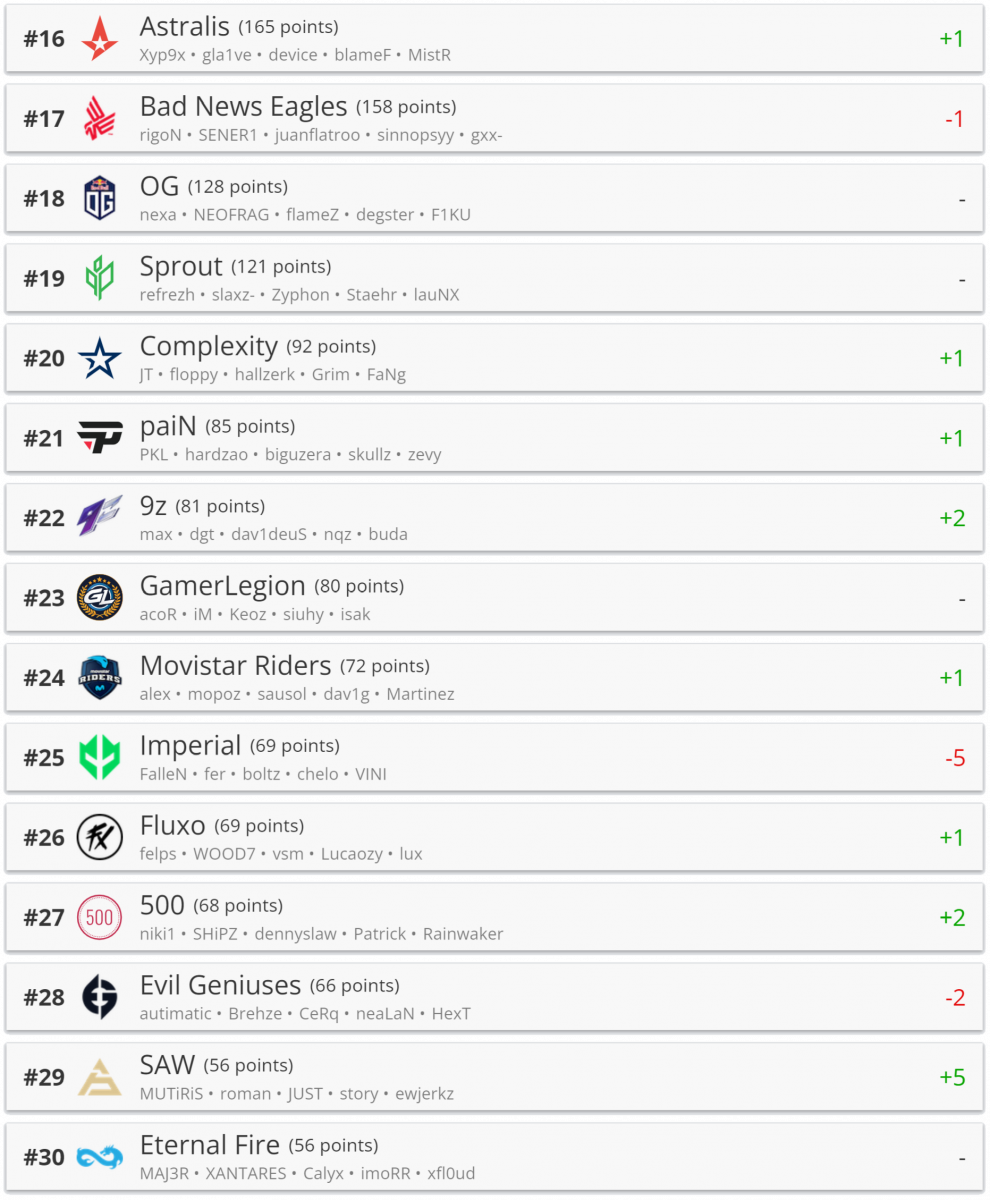 HLTV.org's ranking is updated weekly and primarily takes into account the results of the last two months. Teams' achievements over the past year are also considered, with the number of points for past successes decreasing each month.
Origin: www.hltv.org