HLTV.org: NAVI's stats improve after replacing Boombl4 with sdy
HLTV.org has published the results of a comparison of NAVI's performance with Kirill "Boombl4" Mikhailov and Viktor "sdy" Orudzhev, who, after the benching of the Russian, joined the Black-and-Yellow as a stand-in. According to the statistics, with the new player, the team has been doing better in most indicators.
Since sdy's arrival, NAVI began to win rounds more often (58% vs. 55%), make more opening kills (53% – 52%), convert more 5v4 situations, win more 4v5 rounds, trade more often during the rounds, and also use flashbangs more efficiently. At the same time, together with Boombl4, the team on average dealt more utility damage per round.
The only indicator listed that has not changed since the replacement is the number of rounds with multi-kills.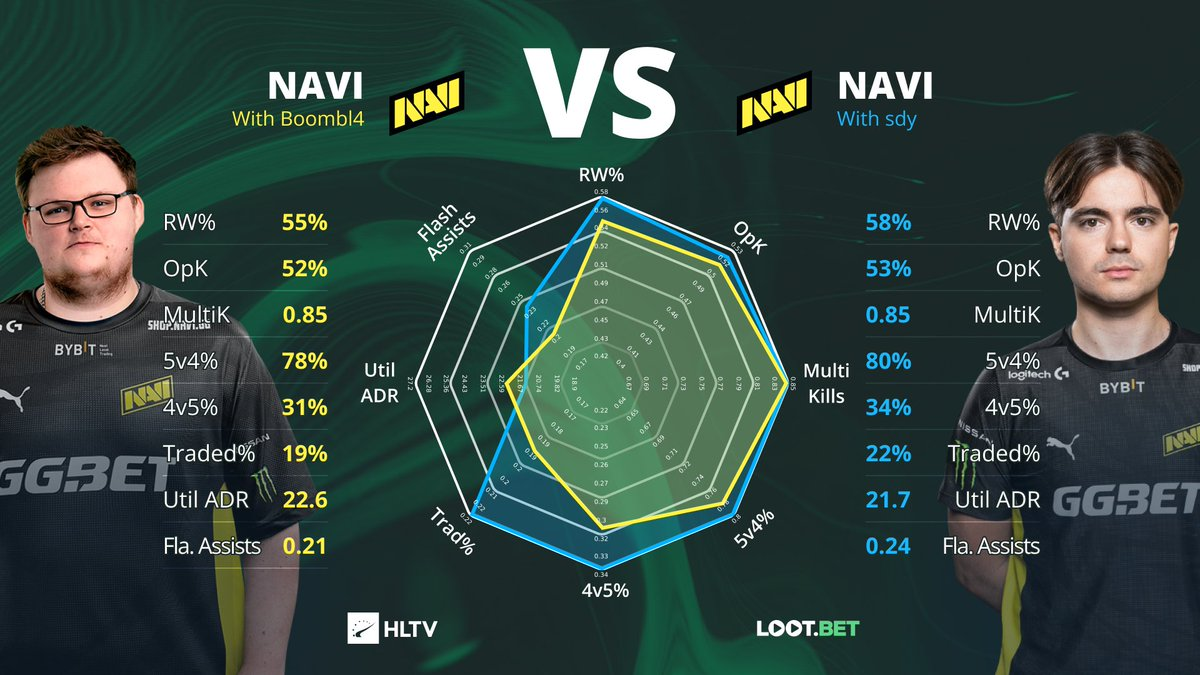 sdy has stepped in for NAVI in two tournaments: BLAST Premier Spring Final 2022 (1st place) and IEM Cologne 2022 (2nd place). As of now, there is no information about whether the player will remain in the team after the summer break in the CS:GO professional scene, which will end in mid-August.
The next challenge for NAVI will be BLAST Premier Fall Groups 2022, which is set to be held from August 19 to 28.
Origin: twitter.com