FaZe through to IEM Cologne 2022 semifinals; Liquid best FURIA to claim playoff berth
FaZe have gotten the better of Astralis in the Group B upper bracket final at IEM Cologne 2022, closing out the affair 2:0 – 16:13 on Overpass and 16:11 on Inferno. The third victory for Finn "karrigan" Andersen's men in the group stage ensured them a spot in the semifinals, while the Danes will kick off the playoffs from the quarterfinals.
Another lower bracket match in Group B saw Liquid beating FURIA 2:0 – 16:14 on Ancient and 19:17 on Mirage. The North American team grabbed the last available ticket to the playoffs, while the Brazilians finished their tournament run in 7-8th place.
The final Group B bracket: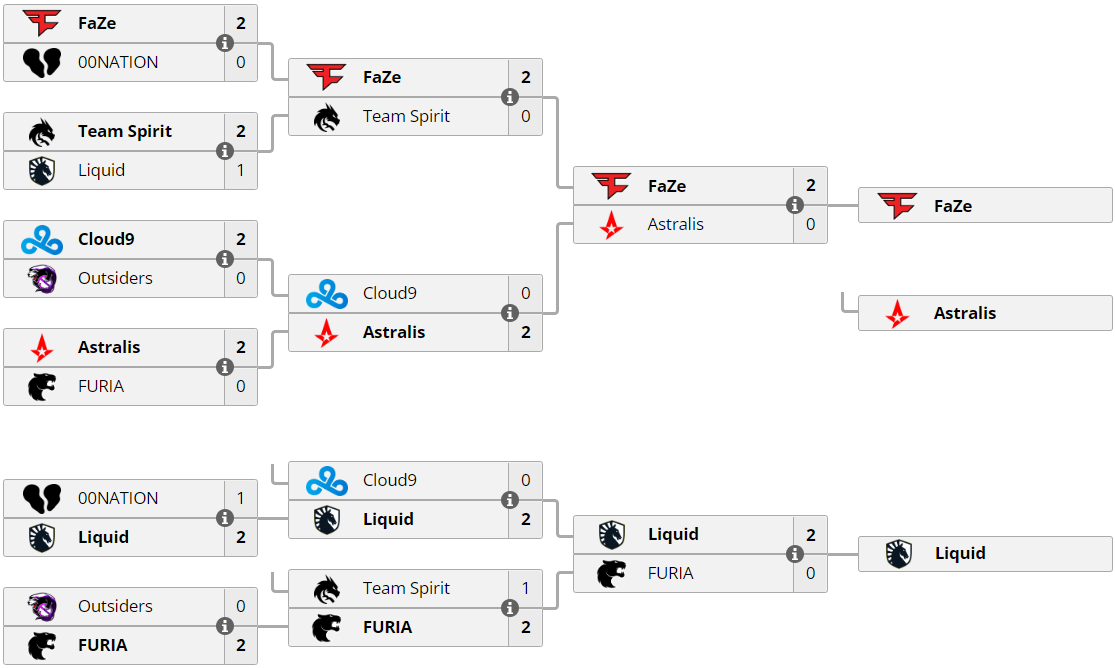 The full schedule, up-to-date results and live streams of IEM Cologne 2022 are available on the event's page on our website via this link.